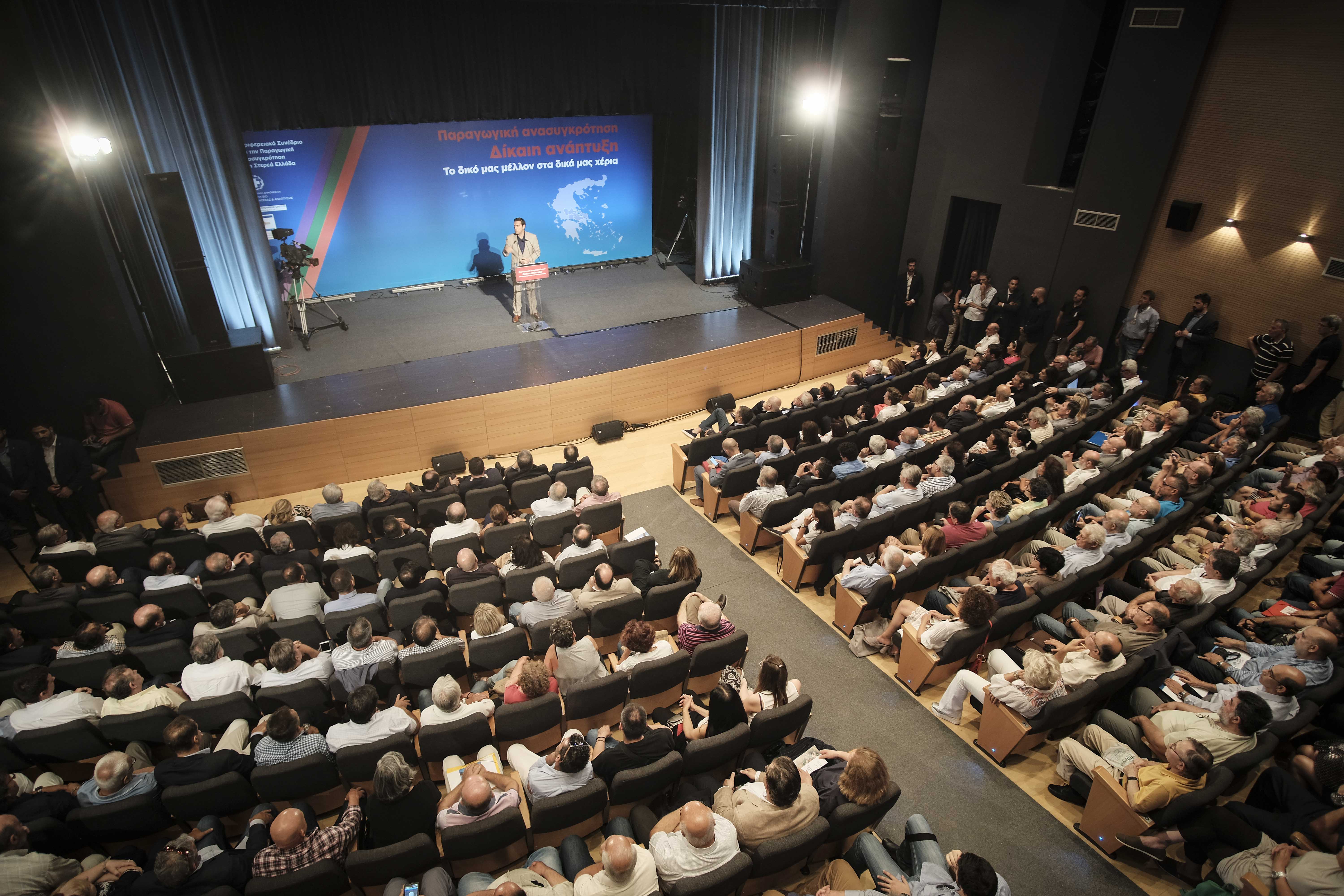 Addressing a conference on regional growth in the Greek city of Lamia on Thursday, Prime Minister Alexis Tsipras outlined his vision for the recovery of the country's economy based on the notion of "fair growth" which has become central to the government's narrative in the last few months.
Having hailed Greece's return to debt markets this week as a success, the premier stressed that the move is part of the government's road map for exiting the era of bailout program and putting the economy on a permanent growth trajectory after years of austerity.
"The goal of growth is connected to the very existence of our nation, our national sovereignty, the prosperity of our people, our children," Tsipras said, adding that this required "demands broad social alliances, outlooks and political planning."
The PM went on to point out that "fair growth" is key to the Greek economic recovery along with ensuring that those who were hardest hit by the crisis will not to suffer any more.
Communication and collaboration on a local, sectoral, regional and central level was now more necessary than ever, Tsipras added.
Tsipras thanked the mayors present at the 2nd such conference organized by the government, as well as Central Greece Region governor Costas Bakoyannis – a conservative politician – who took part in the conference, saying that this had confirmed that dialogue and joint planning with local community organization's and local government "is the only way to effectively face challenges of the future".
The government has organized a series of regional conferences in order to assess the economic priorities of different regions as part of a broader goal to boost growth.
On Thursday, Tsipras met with local officials and entrepreneurs, as well as employees of state-run mining firm Larco and reassured them that he would ensure the company is not privatized./IBNA
Photo: PM Press Office/Andrea Bonetti