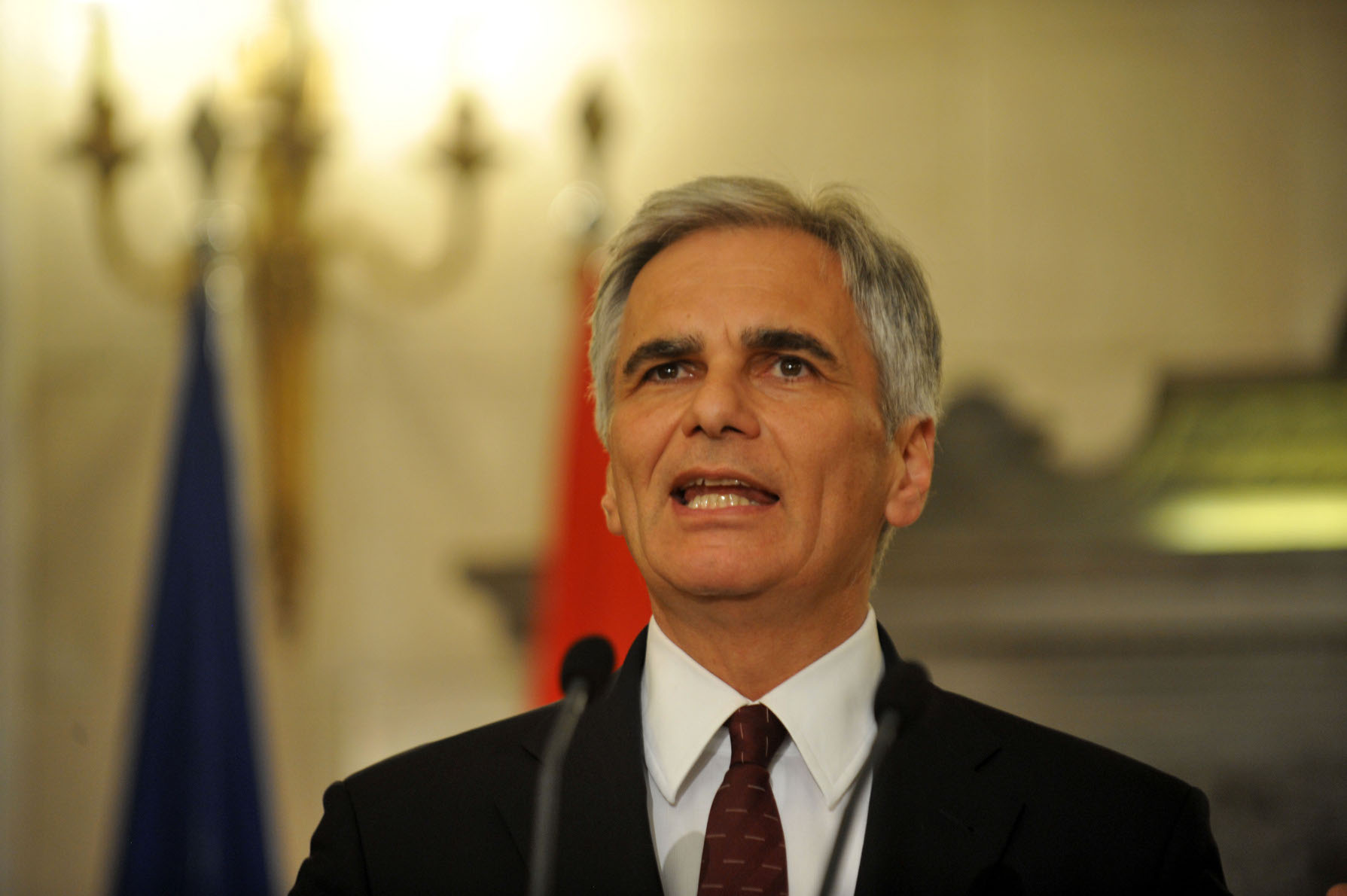 Athens, February 29, 2016/Independent Balkan News Agency
By Spiros Sideris
"I no longer understand the policy of the Greeks. Greece cannot act as a travel agency and send all the refugees elsewhere. Greece received last year 11,000 refugees, while we received 90,000. This can not be repeated", Federal Chancellor of Austria and leader of the Social Democrats Werner Faymann, says in an interview with the Austrian newspaper Oesteraich on Sunday, noting that "his country will remain consistent with its policy and will maintain the maximum limit of 37,500 people who seek asylum".
"We cannot receive all refugees and that, as head of the government, I will advocate with every diligence", he stresses.
The chancellor reiterated that the European Union could receive more than two million refugees, if the Austrian quota was implemented proportionally with all 28 country-members of the European Union.
"Our individual action is pure defence, and also a cry for help. We want a European solution, but there are so many unimplemented decisions of the European Commission, that I have been convinced that we must act ourselves", adds the Austrian Chancellor.
In another interview with the Sunday edition of the Austrian newspaper Kronen Zeitung, Werner Faymann also notes that Austria can not accept all the refugees and "he will shout this loud and clear", while adds that Austria has kept an exemplary attitude and it is disappointing that it is not recognized.
He goes on to describe the Commission's position as "scandalous", noting that "it has become accustomed to watch with sadness as Greece sent these refugees forward and was pleased to find someone who raised his sleeves and helped".
In an interview with Kurier, the day before yesterday, Faymann had mentioned that during a heated conversation at the most recent European Council, he had told Alexis Tsipras that he will always support Greece when it comes to avoiding an austerity policy that destroys Greece, but also told him that the Greek Prime Minister and the European Commission should not be complacent that all refugees can be sent to Austria.
Referring to the reaction from Athens on Vienna's position, the Chancellor had told Kurier, that Greece can not ask from Austria to accommodate 200,000 people when Greece last year received 11,000 asylum seekers and Austria 90,000.