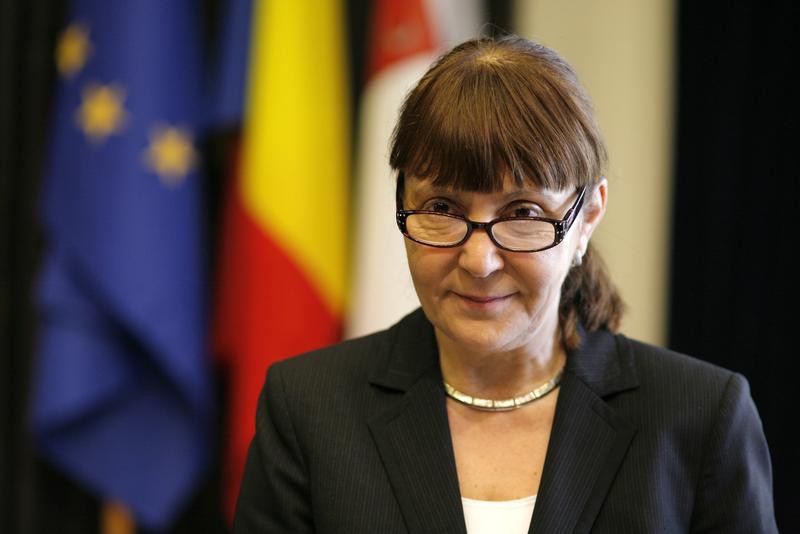 The European Commission has not recommended any dates for the launch of accession talks between Albania and the EU. The Commission has recommended the launch of negotiations with the condition of delivering the Reform in Justice and the first step for this is the law on the vetting of judges.
Monica Makovei, head of the EP-Albania Delegation, says that this condition must be delivered in order to have a date. Makovei considers the Vetting law as a very important law.
"The vetting law has been applied in other countries too, such as Bosnia, or Georgia many years ago. Its success depends on the way it is realized. What's important is to be done", Makovei says.
She says that judges must have several skills, character, morale, integrity and they should have never been responsible for any wrongdoing during their past. "Justice cannot be delivered by someone who belongs to a criminal network. Thus, if we want Albanian citizens to trust the judicial system, the vetting process must be made with transparency".
Makovei says that the reform in the justice system is the most difficult one for all countries. She also talks about Romania's experience. "In order to make it, you must move forward without turning right or left. But this is the most difficult reform. We, too, started off in difficult circumstances, due to the politicians, but the first team that started with anti-corruption was very clear. They were tested by psychologists for their integrity, morale, sincerity, honesty and all of this to make sure that they were the best professionals. This was solved quickly in Romania".
Makovei insists on the vetting process as a very important process and adds: "This was also necessary for Romania, but unfortunately, there was no political will to do this". /balkaneu.com/