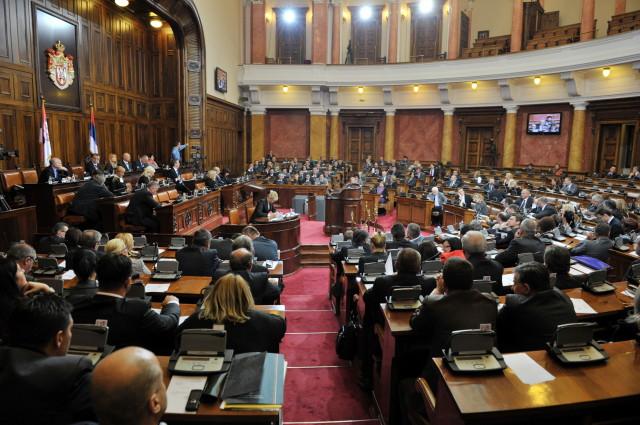 Review by Christos T. Panagopoulos
The cabinet revision in Serbia has been completed following the approval by Serbian Parliament of the revision of the cabinet of Prime Minister, Ivica Dacic.
Nine new ministers took office after swearing in before the Parliament following the vote of confidence.
The names of the new ministers are as follows:
Aleksandar Antic (Minister of Transportation)
Tomislav Yovanovic (Minister of Scientific and Technologic Development)
Ivan Tasovac (Minister of Culture)
Vanya Udovicic (Minister of Youth and Sports)
Sasha Radulovic (Minister of Economy)
Lazar Krstic (Minister of Finance)
Dragan Glamochic (Minister of Agriculture)
Igor Mirovic (Minister of Regional Development and Local Administration)
Neboysha Rodic (Minister of Defense)
The cabinet revision renewed half of the 18 members of the Serbian Board of Ministers. In a statement about the revision, Dacic said: "My aim here is to create a more modern, more secure and ordered and richer Serbia".
Sources: Tanjug, Anadolu News Agency