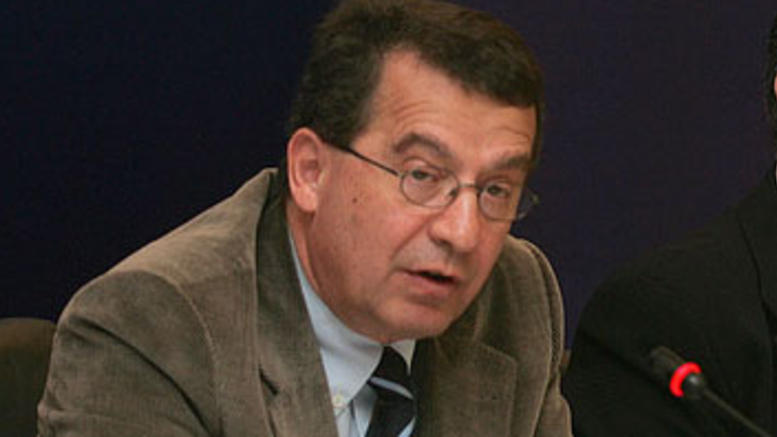 Athens, April 5, 2016/Independent Balkan News Agency
By Spiros Sideris
Head of the Greek National Intelligence Yiannis Roubatis (photo) with a statement responds to reports that implicate the National Intelligence Service (EYP) to the wiretap and leak of the Tomsen- Velculescu telephone conversation, denying any responsibility.
"The mission of the National Intelligence Service is to protect our National Security and our Sovereignty", Roubatis said and adds: "The National Intelligence Service operates under the Greek legislation, which always requires Prosecution Order for tackling criminal activities or other threats".
Tagesspiegel: EYP behind the leak
The german newspaper Tagesspiegel points the National Intelligence Service (EYP) as responsible for the leak of the dialogue between Tomsen and Velculescu referring to the Greek program, which caused a storm of reactions.
The article of the newspaper reports that "Yannis Roubatis probably belongs to those who are 'rubbing their hands'. The head of the Greek Intelligence Agency, a man of Tsipras, is considered as the logical source of the leak, which shook the already troubled relationship of trust between Greece and its lenders".
The Tagesspiegel points out that the wiretap was on a phone call from a room in Hilton in Athens to the IMF headquarters in Washington and was then leaked to the Wikileaks website.
The article also refers to the spelling of the name of Delia Velkouleskou to Wikileaks, emphasizing that the spelling of the name "Velculescu" as "Velkouleskou" indicates that there was a Greek intervention.
It is noted of course that WikiLeaks, with a post on Twitter, denied the allegation, taking responsibility for the misspelling.
Tsakalotos: The WikiLeaks issue was not discussed
According to Finance Minister Euclid Tsakalotos, in the meeting of the government's economic staff with representatives of the institutions the WikiLeaks issue was hardly discussed. After the end of the meeting, Tsakalotos noted that "there was an introductory discussion, we set the timetable of the first week, up to next Monday, and the roadmap to the Eurogroup of April 22".