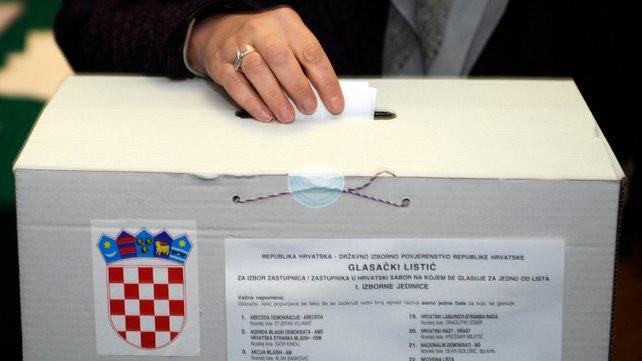 By Natasa Radic – Zagreb
The Croatian social and political life is at the moment entirely dedicated to the upcoming local elections, which will be held on 19 May. Lists of candidates have beem submitted, and after that part of the process has been finished,  women's feminist organizations have concluded that the parties failed to comply with legal quotas on women. Specifically, they found that there was an increase in the proportion of women on the lists of 4 percent, which now stands at 28 percent. The law asks for 40 percent of women representation on the candidate lists.
According to the calculations carried out by the feminist organizations, lists that have failed to meet the statutory quota when it comes to the county list, should be sanctioned with the fee up to 360,000 euros!
However, none of the political parties will pay because the punishment is still not being implemented.
For failing to meet the prescribed quota, the SDP and the coalition partners would have to pay 90,666 euros, the coalition gathered around the HDZ 112,000 euros, Croatian Peasant Party 53 330 euros, Croatian People's Party and the Croatian Democratic Alliance of Slavonia and Baranja 21 300 euros, the Independent Democratic Serbian party 42,600 euros, while the penalty for the Labour party would be 16 000 euros.
According to an analysis made by the women's organizations, women are usually located in the lower part of the election lists, from which it can be concluded that the proportion of members of county assemblies will ultimately be significantly lower than the proportion of candidates on the lists.
Croatian Labour Party, for example, will run a total of 43 percent of women, and their 17 lists are gender-balanced. However, only two women head the lists.
Coalition gathered around the ruling SDP (socialdemocats) nominated a total of 34 percent of women. Four women are leading the lists.
Coalition gathered around HDZ (main opposition party) nominated 21 percent of women. All leaders on the election lists are men, but the candidate for mayor of Zagreb is a woman.