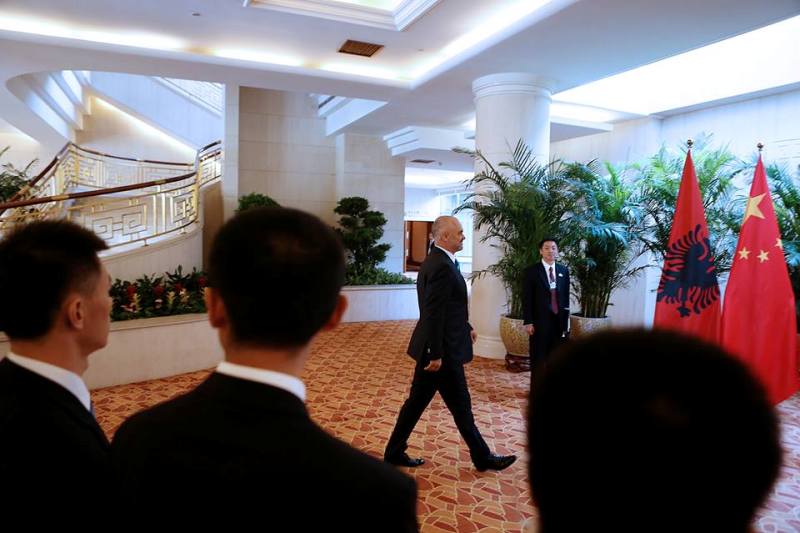 IBNA Special Report
Tirana, September 10, 2014/Independent Balkan News Agency
By Edison Kurani
When Enver Hoxhaj established relations with China in the '60s, the country saw a strong economic crisis and poverty had plagued Albania. In a few months, money from the Chinese government swarmed.
Some thousand Chinese arrived along with their investments by building Albania's heavy industry and by allocating many other investments.
Imports from China grew a lot and in a few years, the country saw a significant development, but this development stopped after the communist regime cut off the relations with China, as it had previously done with the Soviet Union.
***
Politicians in Albania are well aware of this. Some are also aware that China is one of the most developed countries in the world and with the biggest economic growth.
These motives seem to have encouraged the Albanian government to head to China. A wide Albanian delegation, led by the prime minister, is in China for a one week visit.
Today, the head of the government (photo) met with the Chinese counterpart, Li Keqiang. The meeting focused on the development of the Albanian infrastructure and cooperation in the domain of commerce and economy.
During this meeting, Rama said that "the projects that were also discussed during the Bucharest meeting, regional projects that develop the infrastructure and economy, remain a priority for the Balkan countries and are an excellent opportunity to benefit from the Chinese support".
Meanwhile, the Chinese prime minister declared that his government "remains committed to support Albania and the region in the development of the domain of energy, infrastructure, education and economy".
"China and Albania share development perspectives in the domain of energy, mineral industry, agriculture, infrastructure, etc", said Mr. Keqiang.
He added that China is ready to import more quality agricultural and mineral products from Albania.
The prime minister of China said that the government that he leads, backs the participation of Chinese companies in the construction of the Albanian infrastructure, especially the construction of the highway that links Albania and FYROM, to be successful in the great projects between the two countries.
IBNA learns that the Chinese side has expressed a special interest for the construction of the new port of Shengjin and to be granted a concessionary agreement for the construction of the Road of Arber. Both of these projects have been launched many years ago, but they have never become a reality.
Rama wanted to seduce the Chinese government with regional projects that were suggested in the Bucharest Summit last November. He said that the projects discussed in the meeting in Romania, which were regional projects that develop infrastructure and economy, remain a priority for the countries of the Balkan and are an excellent opportunity to gain the Chinese support on them. Rama promised that the Albanian government welcomes Chinese companies to invest in Albania and will offer them concessions. Rama has also mentioned the old ties between Albania and China. "Albania wants to boost the traditional friendship with China and will expand cooperation which consists on mutual benefits", said Rama.
***
As part of the Chinese agenda of the Albanian government, the Ministry of Energy of Albania and state owned Chinese company, Power China, have signed a Memorandum of Cooperation in Beijing. No details were given about the agreement. Power China controls 50% of the world market of hydro energy and has an AAA ranking. It is one of the largest state owned companies in China. /ibna/