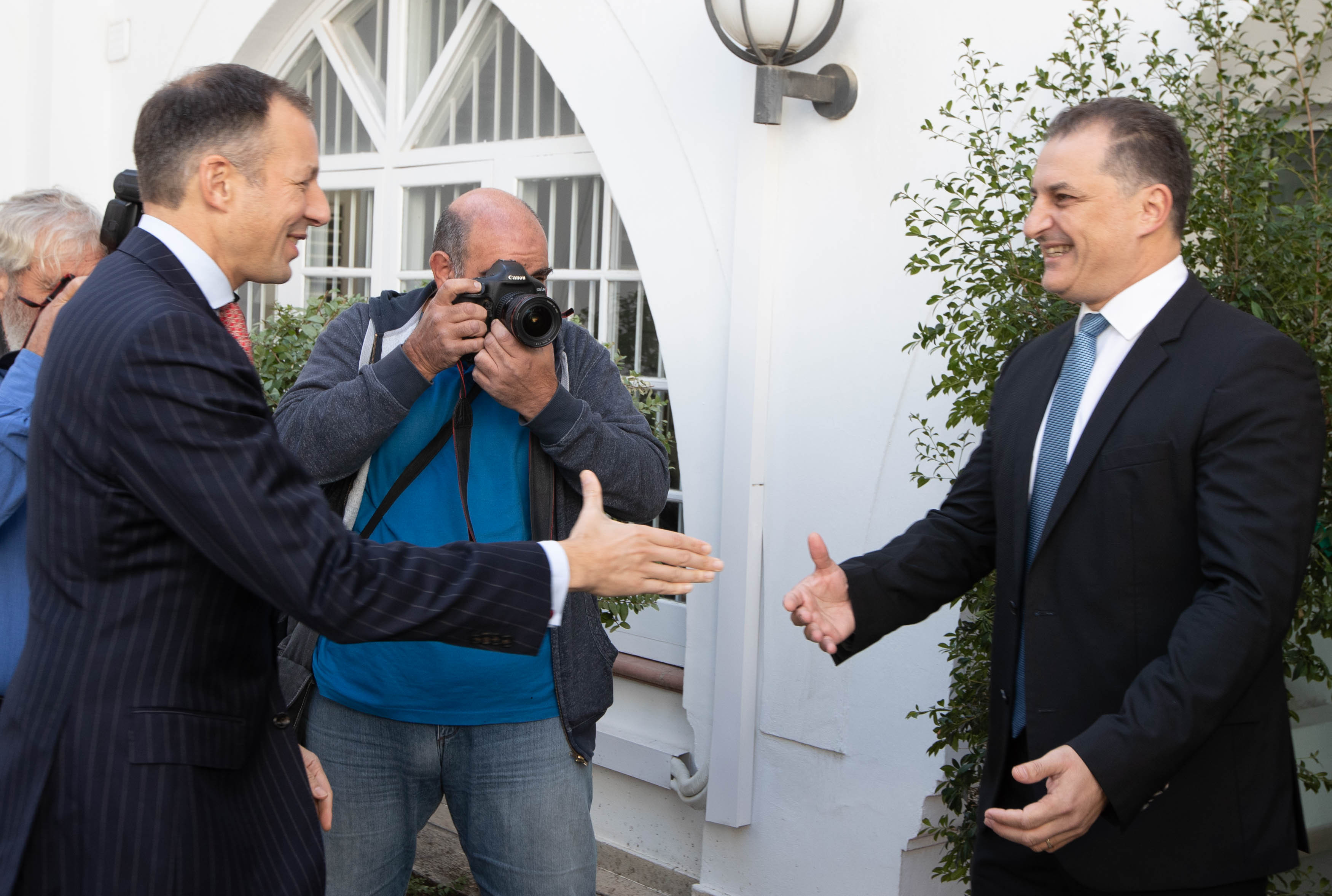 On Thursday, November 15, Exxon Mobil began its drilling at the "Delphini" site with the Stena Ice Max drilling machine. The drilling rig is accompanied by supporting ships that arrived at the port of Limassol, while US warships are also in the area.
US Secretary of State for Energy Resources Fransis Fannon, who is in Cyprus, at his meeting with the Minister of Energy of the Republic of Cyprus, Yiorgos Lakkotrypis, reiterated the position of the US on recognizing the right of the Republic of Cyprus to develop its natural wealth.
Immediately after the meeting, Lakkotrypis spoke of a productive talk, stressing that a common goal with the US is the effective development of natural resources in the Eastern Mediterranean.
Francis Fannon noted that the US sees prospects in the energy sector of Cyprus, while stressing that they support the Republic of Cyprus' rights to exploit its natural resources and are in favour of fair sharing as part of a comprehensive solution.
Francis Fannon had visited Israel in the past few days, while his next destination is Egypt./IBNA