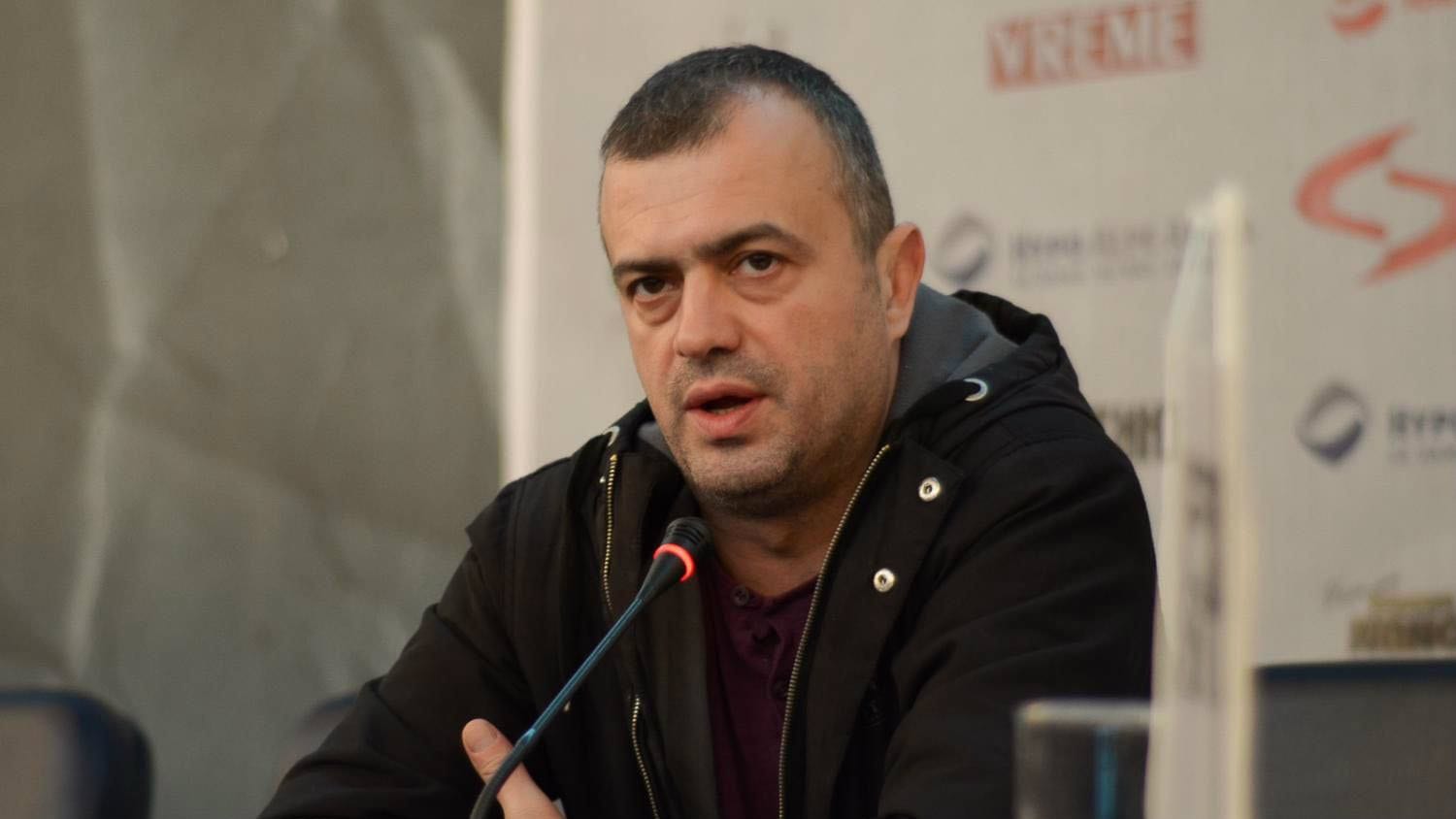 Dragan Djilas, one of the leaders of the Alliance for Serbia (SZS), the main opposition group in the country, has moderately condemned the statements by his colleague Sergej Trifunovic, who leads The Movement of Free Citizens (PSG).
At the rally in Novi Sad, the capital of the Autonomous Province of Vojvodina, Trifunovic called Nenad Canak, leader of the League of Social-democrats of Vojvodina (LSV), a "fat pig" and "stinky crooked rubbish".
On Friday evening, Trifunovic also claimed that Canak intends to separate Vojvodina from Serbia with the help of some foreign army.
Djilas told reporters today that he "often" disagrees with what Trifunovic says and that "too hard words" should not be used.
"The essence of what Trifunovic has said is about the actions of the fake opposition in Serbia. Nenad Canak shares the power with (president Aleksandar) Vucic and he should be ready to face criticism", Djilas said.
At the rally in Novi Sad, Trifunovic has also attacked Cedomir Jovanovic, leader of the Liberal-democratic Party (LDP) and Rasim Ljajic, cabinet minister and leader of the Social-democratic Party of Serbia (SDPS).
Trifunovic, who is also an actor, labeleded Jovanovic as "fake opposition" and an "even bigger problem for Serbia than Vucic".
Djilas said he would not use the same words as Trifunovic. However, he added: "I cannot see how those who cooperate with the Serbian Progressive Party (lead by Vucic) take part in the protests. If you support the protests, you should abandon the coalitions with the ruling party", Djilas elaborated.
He said that he does not believe that some citizens of Serbia would want to separate Vojvodina from the country. "They want to live in their country, which is Serbia", Dragan Djilas concluded, adding that people speak freely in the protests./IBNA