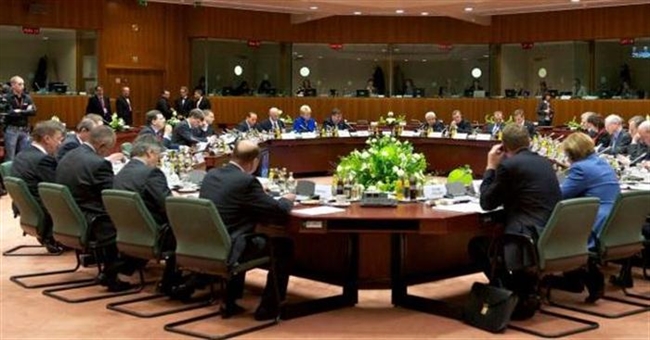 Athens, June 19, 2015/ Independent Balkan News Agency
By Spiros Sideris
The President of the European Council announced with a tweet the convening of the top European institution
Concerns in Brussels and Athens
FT – Spiegel: "God help us"
An extraordinary Summit on Monday solely on the Greek issue announced on Thursday evening the President of the European Council, Donald Tusk, via Twitter.
The decision was taken after Thursday's Eurogroup in which there was no agreement, with the timeframe narrowing dangerous for the country.
"Following the outcome of the Eurogroup meeting today, I decided to convene the Heads of State summit on Monday, June 22 at 19.00. It is time to urgently discuss the issue of Greece at the highest level", Tusk wrote on Twitter.
On his part, the head of the Eurogroup, Jeroen Dijsselbloem, on the upcoming Special Session commented that the effectiveness will be judged by whether Athens sends new proposals until then. Officials from Brussels, however, speak of a last chance for Greece.
Earlier and immediately after the completion of the Eurogroup, Dijsselbloem and Moskovisi stressed the tight time constraints and the need for Greece to finally submit comprehensive proposals to the Institutions.
There certainly did not fail to emphasize in every way that the ball is now in the greek court and that the institutions have done everything possible to provide with a solution to the greek problem.
The announcement of the extraordinary summit was greeted with surprise by international analysts. It is characteristic that the known economics editor of the Financial Times, Peter Spiegel, commenting on the fact that there might be need for the Eurogroup to convene earlier as well, wrote on Twitter: "God help us".