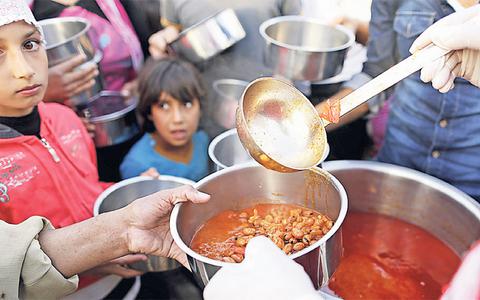 Athens, April 14, 2015/ Independent Balkan News Agency
By Spiros Sideris
In the center of Athens ended up the one hundred fifty-seven migrants rescued after the operation in Gavdos, like thousands more still arriving from the Greek islands. Among the one hundred and fifty-seven are forty children.
The Greek government is implementing an emergency plan for dealing with the refugee stream, while hundreds of immigrants arriving every day, while the country has asked, through UNHCR, the relocation of refugees, who come from Syria, to other countries.
Lately the country receives a large current war refugees, which is expected to increase, according to UNHCR, highlight government sources and add that this is due to a number of factors related to the situation in the region.
According to the same sources, although the country is an entry point for refugee flows, existing infrastructures are non-existent since – as they say – the Samaras government did not implement absolutely anything and left EU funds unused, even though they knew, through UNHCR, that there would be emergency situations.
Sources from Maximos Mansion indicate that the new government is developing an extraordinary plan, while refugee camps have started to function in abandoned buildings of government and the military. They also note that addressing the refugee stream requires activation of the European mechanisms, in which the Greek government has appealed and requested by UNHCR, the relocating refugees from Syria to other countries.
Government sources also underline that they are expecting by the other parties concrete and realistic proposals and not to take advantage of a universal issue.