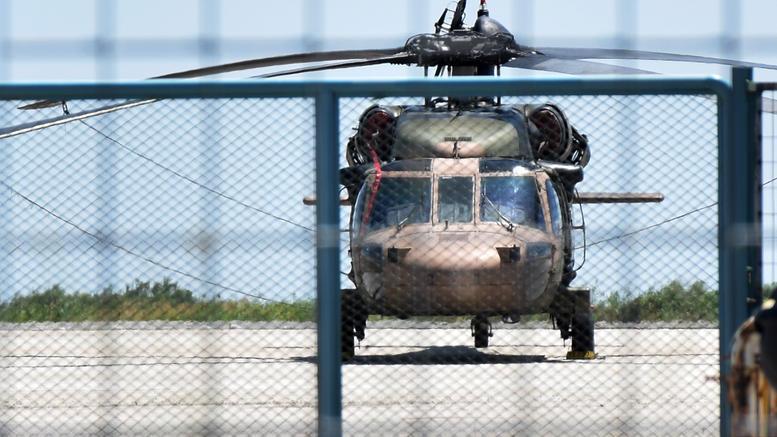 Athens, August 18, 2016/ Independent Balkan News Agency
According to diplomatic sources, on Wednesday the Foreign Ministry received an official request for the extradition of eight Turkish army officers who landed a military helicopter in Alexandroupolis on 16 July.
The request was delivered on the same day by the Foreign Ministry to the Ministry of Justice where the procedures will be followed to examine the request. The request was prepared by the Istanbul Prosecutor and sent by the Turkish Ministry of Justice to the Turkish Ministry of Foreign Affairs and from there it made its way officially to the Greek Foreign Ministry.

Majors Gencay Büyük (1977) and Ahmet Güzel (1977), Captains Abdullah Yetik (1980), Feridun Çoban (1980), Süleyman Özkaynakçı (1982), Uğur Uçan (1981), and Sergeants Bilal Kurugül (1976) and Mesut Fırat (1979) are accused by the Turkish government of brutally violating the Constitution, attempted assassination of the President,
crimes against the legislative body and the government and robbery.

The eight Turkish military officers are held under
administrative detention until the
ir asylum request is heard by the Asylum Commission. On 19 August the deadline they have received to prepare expires and 2 of the 8 are expected to be interviewed as provided by the Asylum procedure.