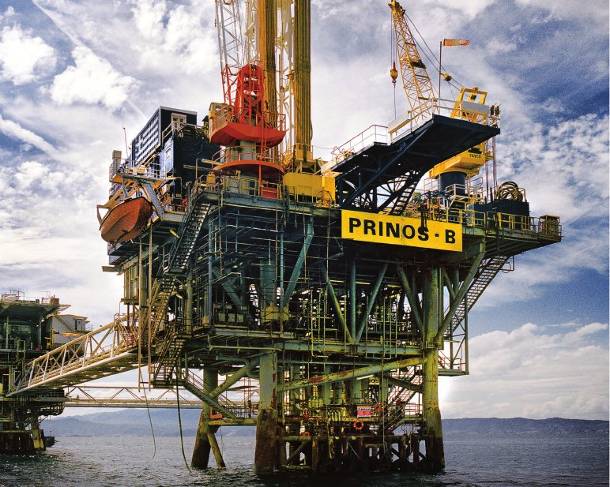 Athens, February 2, 2016/Independent Balkan News Agency
By Olga Mavrou
The head of Energean Oil & Fas, Mathios Rigas, assured (during his speech in Athens Energy Forum 2016) that the extraction program in Prinos will continue, though oil prices dropped by 75% within a year and a half.
He nevertheless invited banks to support businesses investing in the prospects of the country and aiming to acquire the expertise in the operation of new areas such as research and exploitation of hydrocarbons in Greece.
He said that the company needs to construct a new rig – the first since 1977 – for the exploitation of the deposit Epsilon and in this case the Greek banks will also  have to support this 100 million dollars investment –this will support greek economy  and Greek employees.  If the company gets financing support from Greek banks (around 70 million for the rig), the  infrastructure will be built in Greece.
"Following their recapitalization, Greek lenders must start deploying capital to boost investments in the real economy. After all we managed, despite the problems of Greek economy and the oil prices,  to raise the production to 3,000 barrels a day. Now we aim at 10.000 by the end of 2017 and we need financing", the CEO of the company said.
Energean Oil & Gas is the only hydrocarbon producer in Greece. The company signed a six-year contract for BP to buy all current and future oil production from Prinos.