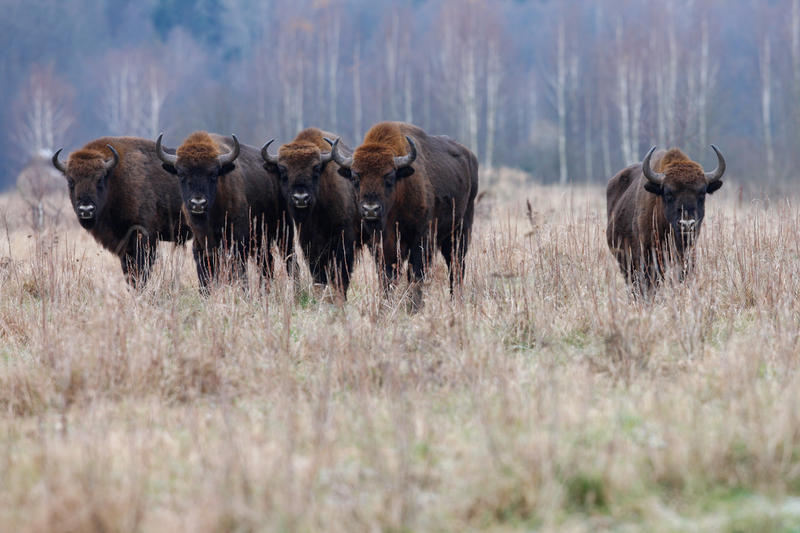 Bucharest, January 21, 2016/Independent Balkan News Agency
By Irina Stoica
Huge financial efforts, determination and manpower dedicated to protecting a species that was close to extinction in Europe 100 years ago went down the drain in Romania, after a pack of feral stray digs attacked and killed some of the very few bison in the Southern Carpathians. The simple fact that these dogs have managed to hunt down Europe's largest mammal, including the first bison calf conceived and born in the wild in the Southern Carpathians, is evidence of the scale of the danger they pose to wildlife, according to World Wide Fund for Nature (WWF). It's almost mind blowing that is an area populated by bears, wolves and wild boars, the fiercest predator is a pack of dogs.
During the bison monitoring conducted by the bison rangers in the Southern Carpathians last week, four of the 30 bisons in Tarcau mountains were found dead.
Rewilding Europe and WWF Romania's local experts investigated the area where the attacks occurred, together with a veterinarian and members of the local hunting association. They analysed the data, the tracks around the bodies, as well as the photos and videos from the camera traps mounted in the area, and concluded that a pack of stray dogs attacked at least two of the bison, both males.
A pack of 15 feral dogs has formed in the area and has adapted to live in the wild, without any human care or control. The long term impact on the trophic chain and consequences are yet to be fully understood, WWF warns.
A programme to reintroduce bison in Romania started in 2003 with animals originating from breeding centres in Switzerland, Germany and Sweden. Not far from the borders of Moldova and Ukraine, the species has a historical stronghold in this region. According to legends, the medieval state of Moldova was founded during a bison hunt close to the Vanatori Neamt Nature Park – at that time known as the "Bison Land". Since then the bison serves as the symbol of Moldova and is also represented on the Romanian flag.