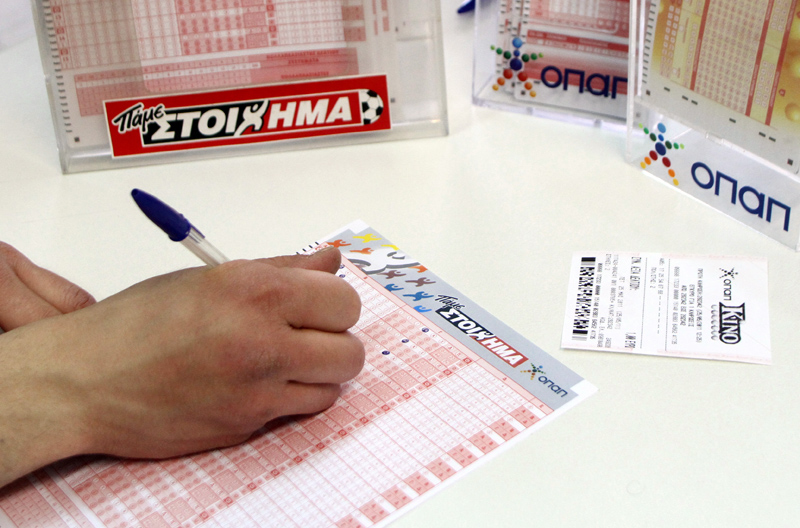 Athens, December 19, 2014/ Independent Balkan News Agency
By Spiros Sideris
The lack of control and the easy money laundering through the profits of gambling and mainly through the tickets of OPAP is revealed in all its glory from the figures released by the Games Control and Supervisory Authority (EEEP) and refer to certificates of earnings issued by OPAP for the years 2010 – 2011 – 2012.
According to the figures for 2013 that were recently published, there are characteristic money laundering cases, like the case where there was a confirmation of profit for 2010 with 9627 earned tickets. That is the person who received the certificate was playing 26 ticketss daily for 365 days and was winning in all 26.
But all this will belong to the past with the new regulatory framework for the prevention of the phenomenon, which was drawn up based on the guidliness of the European Union, according to which, profit certificates for lucky tickets will not be issued for amounts less than EUR 200, which constitute 90% of the profits the organisation gives to the winners. Also, gross profit before tax payments over EUR 800 per ticket will be made solely through the bank, after the identification of the player, with the demonstration of an identitfication card or passport.
With today's standarts, profits over 1,500 Euros are paid with a Payment Order. Violators will be punished with fines that will reach up to 2 million Euro.
It should be noted the excellent cooperation which has new management and ownership of OPAP with EEEP to combat the phenomenon as it responds immediately to the demands of the regulatory authority, since it wants to protect its product.
EEEP has sent all the material of profits certificates 2010 – 2012, as well as for the year 2013, to the Authority for Combating Money Laundering and Financial Crime to take the relevant actions.