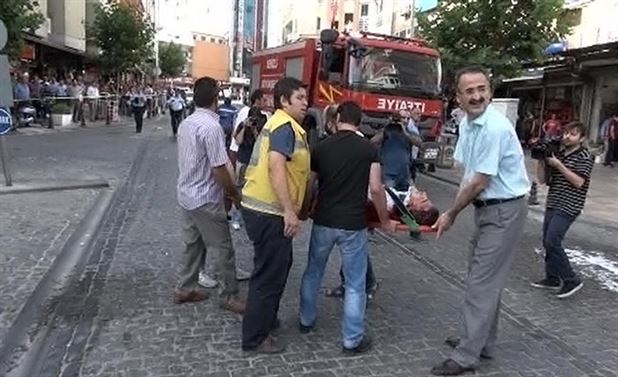 Review Hari Stefanatos
At least one dead and 25 wounded is the toll so far from the explosion caused by a gas leak in the crowded town square Denizli in western Turkey during rush hour this morning, police said.
Journalist of the television network CNN Turk reported that the blast occurred in a bakery and destroyed nearby buildings, while at the time of the explosion buses and pedestrians were passing through the site.
The website of the newspaper Sabah reports that about 25 people were injured, five of them seriously.
According to the state-run Anadolu Agency the explosion occurred in a bakery on the ground floor of a five-story building.
Governor  Abdulkadir Demir told reporters that authorities were trying to determine whether natural gas or gas canisters in the building may have been involved.
Many buildings that house apartments or shops in Turkey use gas for heating and for cooking and explosions from gas leaks are not uncommon.
Denizli is a city of more than half a million residents, 240 kilometers (150 miles) southeast of the port of Izmir.