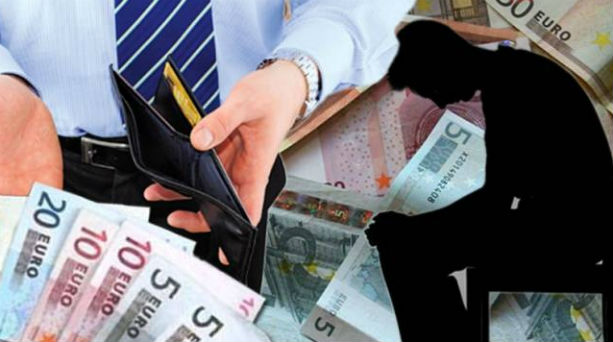 By Spiros Sideris – Athens
An increase in arrears of taxpayers and debtors was observed in July, according to data from the General Secretariat of Revenue.
In particular, new debts (debts created after 01/01/2013 and can be regulated to 12 or maximum 24 doses) amounted to 15,236,463,532 euros in July, compared to the 13,949,208,521 euros in June. That is, within a month the outstanding debts of this category increased by approximately 1.3 billion. Euros.
In regard to the number of debtors, while at the end of June they were 2,256,449 persons, at the end of July they increased to 2,428,233 persons, i.e., about 170,000 persons.
It should be noted that there are accumulated debts from previous years (until the end of 2012), which amounted to 51.8 billion euros in June, showing a modest decline compared to June last year, which was 51,949 million euros. The number of debtors in this category, from 1,181,703 it dropped to 1,163,952 persons.