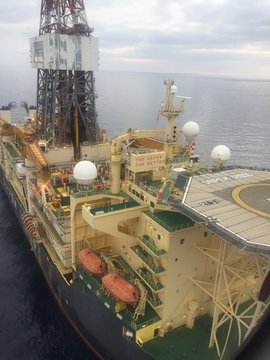 The Ministry of Energy, Commerce, Industry and Tourism announces the completion of the exploration well "Calypso 1", in 2,074 meters of water depth in Block 6 of the Exclusive Economic Zone (EEZ) of the Republic of Cyprus, by the consortium of ENI Cyprus Limited and Total E&P Cyprus B.V.
Data collected from the well, which reached a final total depth of 3,827 meters, as well as the analysis conducted so far, demonstrate the existence of an extended lean gas column in rocks of Miocene and Cretaceous age, under the evaporites seal. The Cretaceous sequence has excellent reservoir characteristics.
This is a particularly positive development, which, on the one hand, increases endogenous gas reserves and, on the other, confirms the existence of both a petroleum system and a carbonate reservoir within Cyprus' EEZ, of similar type to the Egyptian "Zohr" reserve.
Intensive and detailed geophysical and geological studies, as well as additional exploration and appraisal work, need to be carried out to assess the range of the gas volumes in the "Calypso" reservoir./IBNA
Photo: pio.gov.cy