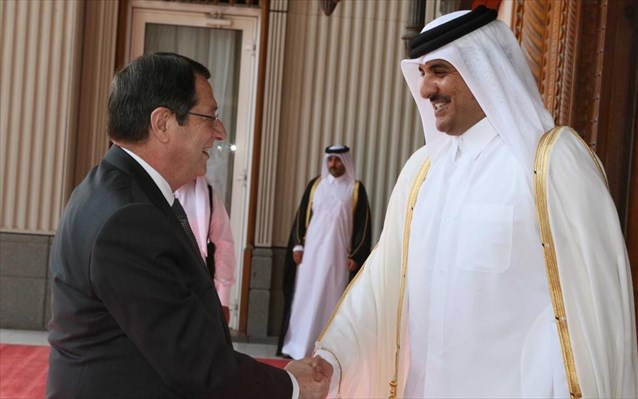 Review Hari Stefanatos
The representatives of the Qatar Investment Authority, who are visiting Cyprus, following the visit made by the President Nikos Anastasiades the Arab emirate earlier this year, have started their contacts in the island.
The representatives of Qatar had a meeting with the Cyprus Investment Promotion Agency (CIPA) at lunchtime, in which they were informed, according to information from the CNA, on the investment environment of Cyprus, the tax regime, the Cypriot legal framework and investment opportunities, based on material that had been sent to them in the past.
An inside sources told CNA that this visit to Cyprus by the representatives of Qatar "is exploratory" and that they "have not come to discuss something concrete".
In their contacts in Cyprus, which are "at a very preliminary stage", they will meet with members of the government, with ministers in particular, to gather further information on Cyprus.
In their contacts, according to the same information, the representatives of Qatar will also meet with the Ephor of Privatisation and the Central Bank.
They are expected to depart from Cyprus on Wednesday.
(Source: CNA)