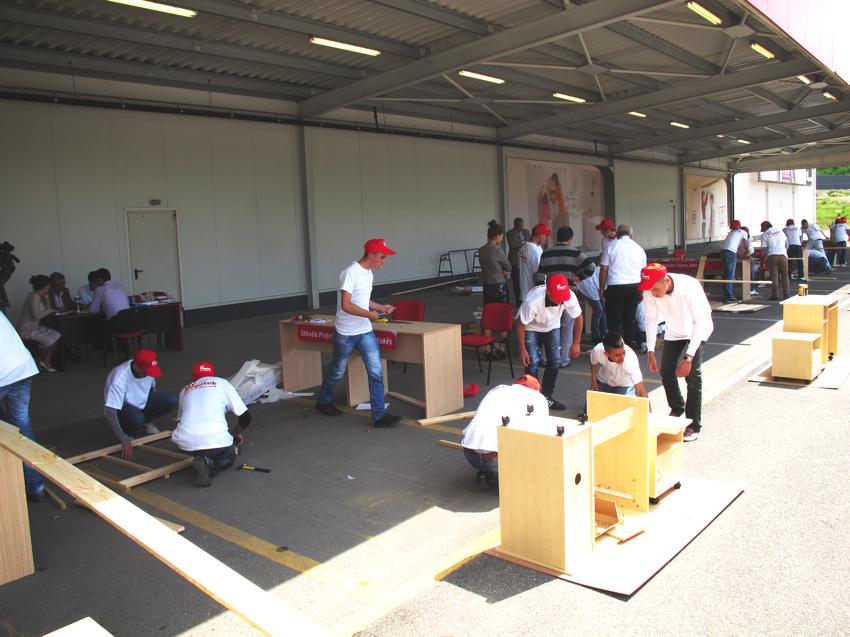 Pristina, June 12, 2014/Independent Balkan News Agency
By Elton Tota
In Kosovo, a large number of young people are graduated each year, but they still cannot find work. This, due to the fact that the qualifications that they obtain are not consistent with the needs of the labor market.
Experts of education and economy told IBNA that Kosovo needs a drastic reform in education and the opening of professional schools that will allow youngsters to be self employed.
Professor of Economy, Abdullah Prebreza told IBNA that there must be a massive reformation of the program in professional high schools and there must be an analysis of the requirements of the national market and global market.
"Without a consistency and an analysis of the needs of the market and orientation of professional education based on the needs of the market, it's almost impossible to meet those promises made by political parties for the opening of 200 thousand new jobs", says Prebreza.
According to him, there must be a reform in the professional education and the program must be drafted based on accurate studies on educational profiles that are needed, but also on the professions that are required by the labor market.
"A committee must be appointed on the reform in the system. When I say reform, I mean a transformation and not simple reforms of the educational system", says he.
Meanwhile, professor of economy, Vebi Rama told IBNA that ties should be established in Kosovo between businesses and universities.
"It's good to have collaboration with businesses and different domestic companies, in order for them to tell us what sort of labor force they need. This way, as soon as students are graduated, they can be employed at these local or regional companies", says he.
He says that thousands of lawyers or accountants are graduated every year in Kosovo, but the Kosovan market with 2 million inhabitants doesn't have the capacity to employ all of them.
On the other hand, head of GAP institute, Agron Demi says that professionals schools must be opened in Kosovo to teach youngsters different professions need in the labor market.
"The advantage of the strategy of an economic development consists on the fact that it identifies the domains that must drive economic development and based on this, it's easier for students to know what subject they should study and how to prepare for the labor market", says Demi.
In Malisheva and Skenderaj, two professional schools have been opened, but it took a while for them to function.
Meanwhile, experts suggest for universities to prepare graduates in the domain of energy, where it's said that Kosovo has development potentials, but also in other domains which may employ young people and for the import of the work force to be prevented.
Meanwhile, minister of Education, Science and Technology, Rame Buja says that Kosovo is paying attention to the quality education.
"The Ministry is working in order for Kosovo to be a legitimate member of the Bologna process and the accession in this process can be best made through knowledge", declared Buja. /ibna/