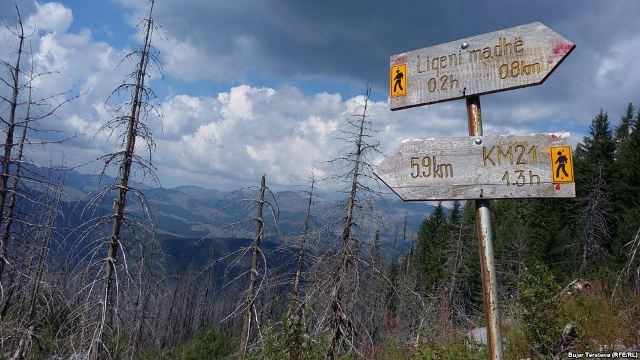 The expert commission which is in charge of measuring the territory of the Republic of Kosovo, has gathered the necessary documents to start work on the field.
The member of the expert group and spokesman of the commission, Tomor Cela says that the commission has received the necessary documents and in a week, these materials will be presented by the respective instances.
According to him, these measures will help to establish if there are any losses of territory during the demarcation of the border with Montenegro.
"We're in the phase of reviewing the all the documents. On 10 February, we will have a joint meeting, where each institution will present its findings on the areas and projects realized in the territory of Kosovo", Cela said.
Gazmend Muhaxheri, mayor of Pec, from the ranks of the Democratic League of Kosovo, who is also a member of the commission, said that the required documents have been submitted.
"As communes, we have submitted the necessary documents. The total area of Pec is 602 square kilometers.  Based on the measurements that will be done, we will establish if 83 km that the opposition claims, are missing".
This measurement of the territory has been initiated following the request of the Prime Minister of Kosovo, Isa Mustafa after the opposition's accusations that Kosovo has lost 8 thousand hectares of land with the demarcation agreement with Montenegro.
Representatives of the government of Kosovo declared that this measurement will not take a lot of time and that this process will offer a professional response to the claim that Kosovo has lost territory.
Last year, opposition parties blocked parliamentary sessions in several occasions, using tear gas and whistles in parliament, with the request to discuss border demarcation with Montenegro or other issues which are not backed by the opposition. /balkaneu.com/