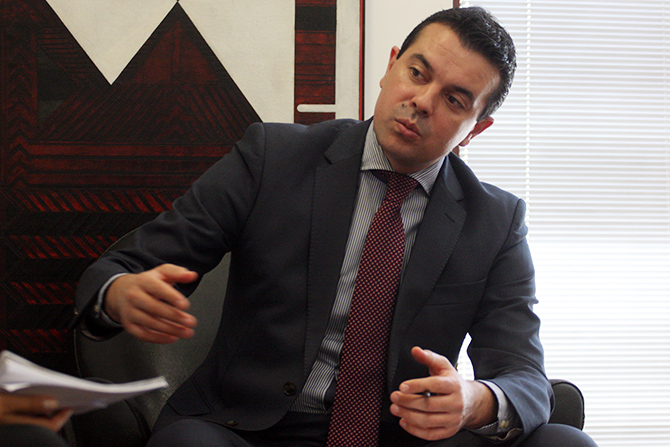 Skopje, December 22, 2014/Independent Balkan News Agency
By Naser Pajaziti
FYROM's Foreign Minister, Nikola Popovski said today that he's not optimistic that 2015 will bring anything new about the name dispute.
According to Popovski, Athens is not motivated to find a solution to the name dispute and FYROM doesn't have any partners for the name. He says that the country must focus on economic development and continuation of reforms until Greece is ready to engage for the name dispute.
"All the partners, NATO member countries and European Union, say that two people are needed to dance the tango and in this tango, we don't have a partner. For the time being, motivation is not at the right level on the other side, in order to have open and real discussions for overcoming the name dispute", declared minister Popovski.
According to him, blockades and obstructions are not offering any results for Greece, in spite of the fact that the European Council refused for the sixth time the recommendation of the Commission for the start of talks with FYROM.
"This is the argument that Greece has been reiterating since 2009, by saying 'we will block them at the European Council. Talks won't start and this way, we will force the solution of the name dispute in our favor!'. Neither the name was sold, nor the position of Greece as far as the blockade was improved", said foreign minister, Nikola Popovski. /ibna/