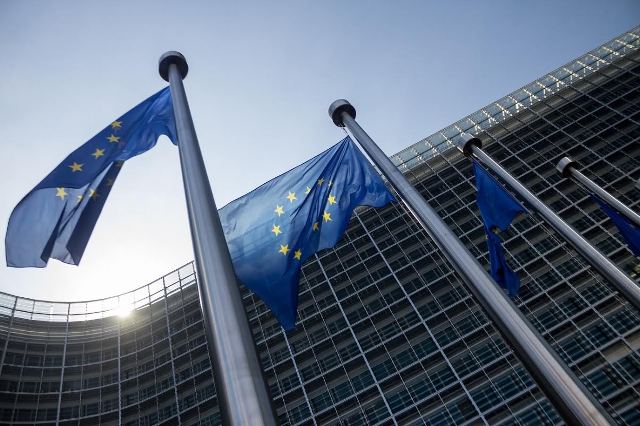 IBNA Special Report
Skopje, April 14, 2015/Independent Balkan News Agency
By Naser Pajaziti
In the former Yugoslav Republic of Macedonia, Orthodox Easter calmed the political life in the country down and political leaders refrained themselves from political declarations.
But, this week is expected to be full of dynamic political activities and the tense political situation between majority and opposition is expected to continue, while on the other hand, there will also be calls from the international community for political dialogue.
Political dialogue will continue tomorrow in Brussels between the largest party in power VMRO-DPMNE and Macedonian opposition led by Macedonian Social Democratic League (SDSM).
This meeting will mark the second round of negotiations in an effort to overcome the political crisis, brokered by three MEPs, Eduard Kukan, Richard Howitt and Ivo Vajgl.
Kukan declared during the weekend that the negotiations are the only way out of the political crisis.
"As soon as there's a way out from this impasse and crisis, the better it is for the state. If the situation remains like this for a long period, it can have negative consequences for the stability of the country and the region", declared the Slovakian MEP Kukan.
But, there's pessimism in Skopje as to whether this format of talks can lead to a solution of the crisis.
Ismet Ramadani, political analyst and head of the Euro Atlantic Committee in FYROM, says that he's not expecting an immediate positive solution, because the political situation is complicated and according to him, there must be a stronger involvement of the international community.
"Things have gone way too far and it's not only an issue of parliamentary dialogue. Here we have to deal with a big scandal such as the wiretapping scandal which has unveiled many criminal and corruptive violations of the current power. Therefore, this government has lost its credibility and the form of negotiations must be changed by appointing relevant negotiators from the USA and EU", declared analyst Ismet Ramadani. According to him, there must be more pressure from the international community for the formation of an interim government which would hold fresh elections and would start an inquest over the wiretapping scandal and the corruptive affairs.
Former speaker of Parliament and former leader of the Liberal Party, Stojan Andov doesn't hope on a solution with this format of negotiations which is seeing low ranking representations from political parties.
"Party representatives can hardly overcome the crisis. We must see PM Nikola Gruevski and opposition leader, Zoran Zaev travel to Brussels. Their presence alone can make the agreements that have been reached to be implemented", declared Andov.
Negotiations in Brussels by VMRO-DPMNE will be led by Foreign minister, Nikola Poposki, while for the Macedonian opposition they will be led by the vice chairwoman of SDSM, Radmila Sekerinska. The opposition insists upon the resignation of the current government and the creation of an interim government, which would be engaged in removing political influences from institutions and holding fresh elections. VMRO-DPMNE of PM Nikola Gruevski is categorically against the resignation and fresh elections. /ibna/