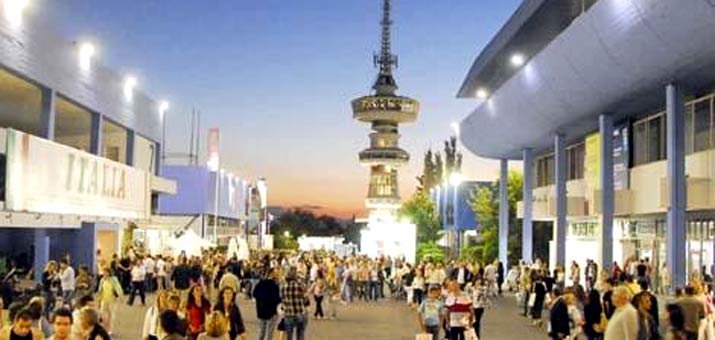 By Spiros Sideris – Athens
More than 200,000 visitors are expected to pass in eight days (6 to 14/9) through the gates of the 79th Thessaloniki International Fair (TIF), which this year, according to the organisers, has a dynamic involvement of private companies.
In this year's TIF, 1000 exhibitors present their products, double the number compared to 2012 and increased compared to last year. Indeed, 35% of those are participating for the first time in this competition, which organizers attributed to the increasing dynamism of TIF in recent years, which attracts to the fair, and hence the city, more companies as exhibitors.
This increased turnout has filled the hotels in Thessaloniki, especially the large units, the completeness of which reaches 100% for the days of the TIF, according to the chairman of TIF-Helexpo AE, Tasos Tzikas. This prefigures for the influx of tens of millions of revenue to the city.
"Maybe it's the first time in years that we have such a massive participation of private companies", said Tzikas at a press conference for the presentation of the 79th TIF, while responding where he attributed this phenomenon, he said: "according to estimates and elements of the world Union of International Fairs (UFI), the exhibition market is the first to follow the fluctuations of GDP. When the GDP is reduced it is the first that records a decrease, when it increases the first to record a rise".
On his part, the CEO of TIF-Helexpo AE, Kyriakos Pozrikidis, noted that the whole area of the exhibition, outdoor and covered has been covered, while the participation of public organizations is less than 5% and are participations that are related mainly to technology and european programs.
Impressive participation by China
The official international appearances, he added, are 19. Impressive is the participation of China, which not only participates with 18 exhibitors, but also "sends" to Thessaloniki a 40-member delegation, consisting of business executives, diplomats and politicians. According to Pozrikidis, they are businesses interested to cooperate with relevant greek ones, but also to invest in Northern Greece.
Three out of ten visitors are from the Balkans
The 79th International Fair is expected to attract many visitors from the Balkans, and the promotional campaign conducted in the countries of South Eastern Europe seems to have borne fruit in the form of already scheduled group visits (other than individual). In last year's event, about 25% of visitors came from outside of Thessaloniki and of these 35% were residents of the Balkan countries.
Minister of Macedonia -Thrace, George Orfanos, noted from his part that this year's event is being held at a time "when our country makes steady progress towards development, after five years of recession", and added that the data on participation in TIF, both from the private sector and from abroad show that the Fair regains its past momentum.