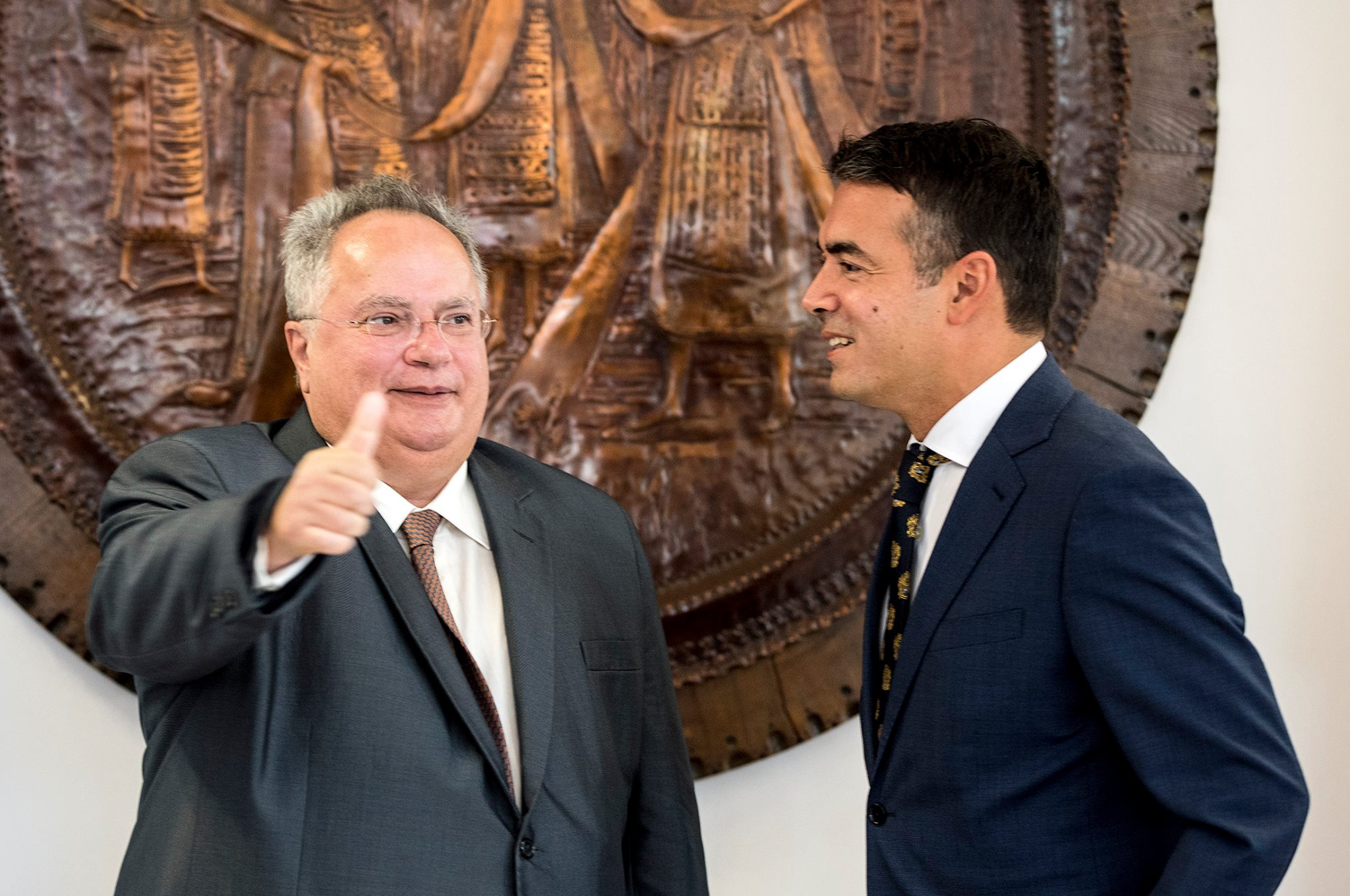 The head of the Greek diplomacy, Nikos Kotzias is soon expected to visit Skopje as part of the agenda to solve the issue of the name dispute that exists between the two countries. Media in Skopje report that this is a very important visit and Kotzias is expected to arrive in the country through Skopje's International Airport, which has a new name now. Media underline that the head of the Greek diplomacy will bring a draft agreement for the solution of the name dispute.
"I don't think Kotzias visit will be crucial. We have a psychological war between the two sides as to who will offer more and who will make more concessions. Nonetheless, I think that both sides will do a lot to reach a compromise. But, there will not be many concessions, because governments in Skopje and Athens may fall due to the protests", says Sasho Ivanovski, who is optimistic that the process will be finalized successfully.
Flakron Bexheti, spokesperson of the Alliance for Albanians says that Kotzias' visit is positive.
"Kotzias' visit is a positive step in intensifying political dialogue to find a solution on the issue of the name dispute. This visit should be considered as a message of cooperation", Bexheti says, adding that this party will help for this process, although it is no longer part of the government.
Political analyst, Cvetin Chilimanov says that the proposal that Kotzias will bring to Skopje is not a good offer for the Macedonian side.
"Kotzias' proposal will also include requests for constitutional changes. I don't think we're close to a solution. On the contrary, the way we're behaving with Greece and how the negotiations are taking place, will only deteriorate the situation in the region and in our country", analyst Chilimanov says. /balkaneu.com/