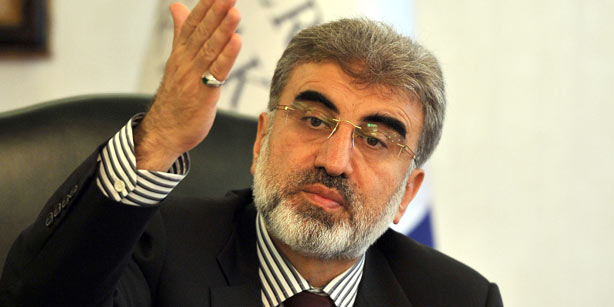 By Manolis Kostidis – Ankara
The statements of Turkish Energy minister Taner Yildiz on the country's efforts to search for oil in northern Iraq and beyond have raised eyebrows. The minister said: "Turkey keeps the political borders safe as we continue to expand our scope on energy issues. We live in a globalized economy and a world where oil is transported five thousand kilometers. Nobody should expect us to be indifferent to plans made 100 or 200 kilometers from our borders".
Yildiz attacked the opposition for accusing him of expansionary politics in northern Iraq and of cooperating with the Kurds.
According to Taraf newspaper, Ankara signed a deal to construct a gas pipeline that will run from northern Iraq to the Ceyhan port in southern Turkey. Turkey will buy the gas 50 pct cheaper than market price and the rest will be exported via vessels.
Meawhile, from 2014, the new oil pipeline that is under construction in Arbil, southeast Turkey, will be completed and ready to take oil from northern Iraq to Turkey.
The economic cooperation of the autonomous Kurdish region in northern Iraq with Turkey is at an all-time high as northern Iraq has become the country's most important trade partner as exports surpass USD 11 billion.
In this context, the Turkish Oil Company will begin drilling in four fields in northern Iraq.
Through this cooperation, Turkey is attempting to limit its dependence on Russian and Iranian gas and oil. The ceasefire with the PKK aids the implementation of these plans.
Columnist and political analyst, Rusen Cakir write in Vatan newspaper: "However odd it may sound, Turkey's only ally in the Middle East right now are the Kurds of northern Iraq".