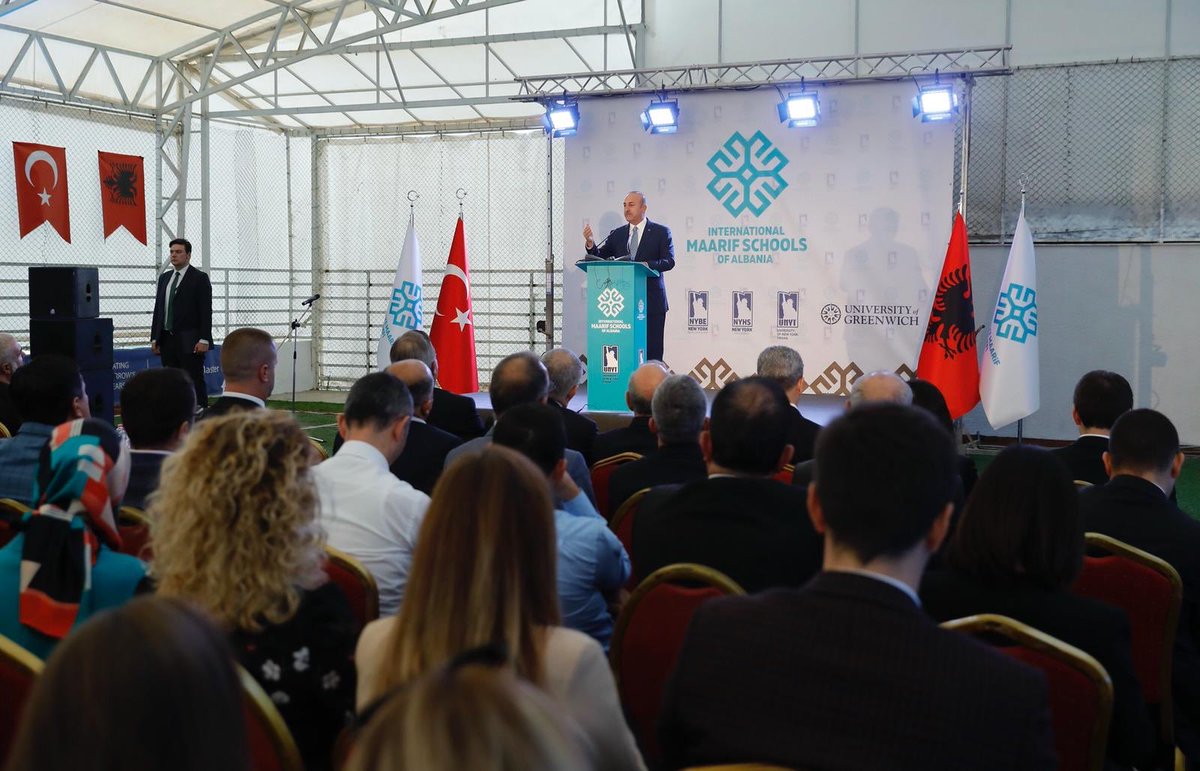 While a number of colleges and universities in Albania are under Fetullah Gulen's control, the biggest university and college in the country has passed under the control of a foundation which was strongly supported today by the Turkish Foreign minister who came for the opening ceremony of the new academic year.
IBNA learned that University of New York Tirana and New York High School are part of the school network which is under the administration of the Turkish foundation "Maarif".
This was officially confirmed this evening (Thursday) by the Turkish Foreign minister after the opening ceremony:
'We delivered a speech at the opening ceremony of the academic year of University of New York Tirana, transferred to Turkish Maarif Foundation, and emphasized the priority in our foreign policy for stability and prosperity in the Balkans'.
This development comes a while after the Turkish president, Erdogan appealed that Turkish colleges and universities which are controlled by Gulen should not be controlled by "that terrorist". Erdogan said that the Turkish government was ready to take these education institutions and foundations that support them under control.
The University of New York Tirana (UNYT) was founded in 2002 as a part of the New York College (NYC) Network of Educational Institutions and was the first private University in Albania. It was established as a joint effort between the Founder and President of the NYC Network, Elias Foutsis.
The NYC Network consists of The University of New York Tirana, New York High School in Tirana (Albania), The New York College Athens, The New York College Thessaloniki (Greece), and the University of New York Prague (Czech Republic).
UNYT received its institutional accreditation by the Albanian Ministry of Education and Sciences on 10.10.2006 and was recently institutionally reaccredited by the Ministry of Education and Sport on 28.10.2015.
While it was under Greek control, Albanians had made it look as if this educational institution was an American university, based on its name and the adverts which still seem to suggest that everyone who attends this university, will obtain an American degree.
Officially, such information did not appear in the web pages of the educational institutions which are now under Turkish control. /ibna/