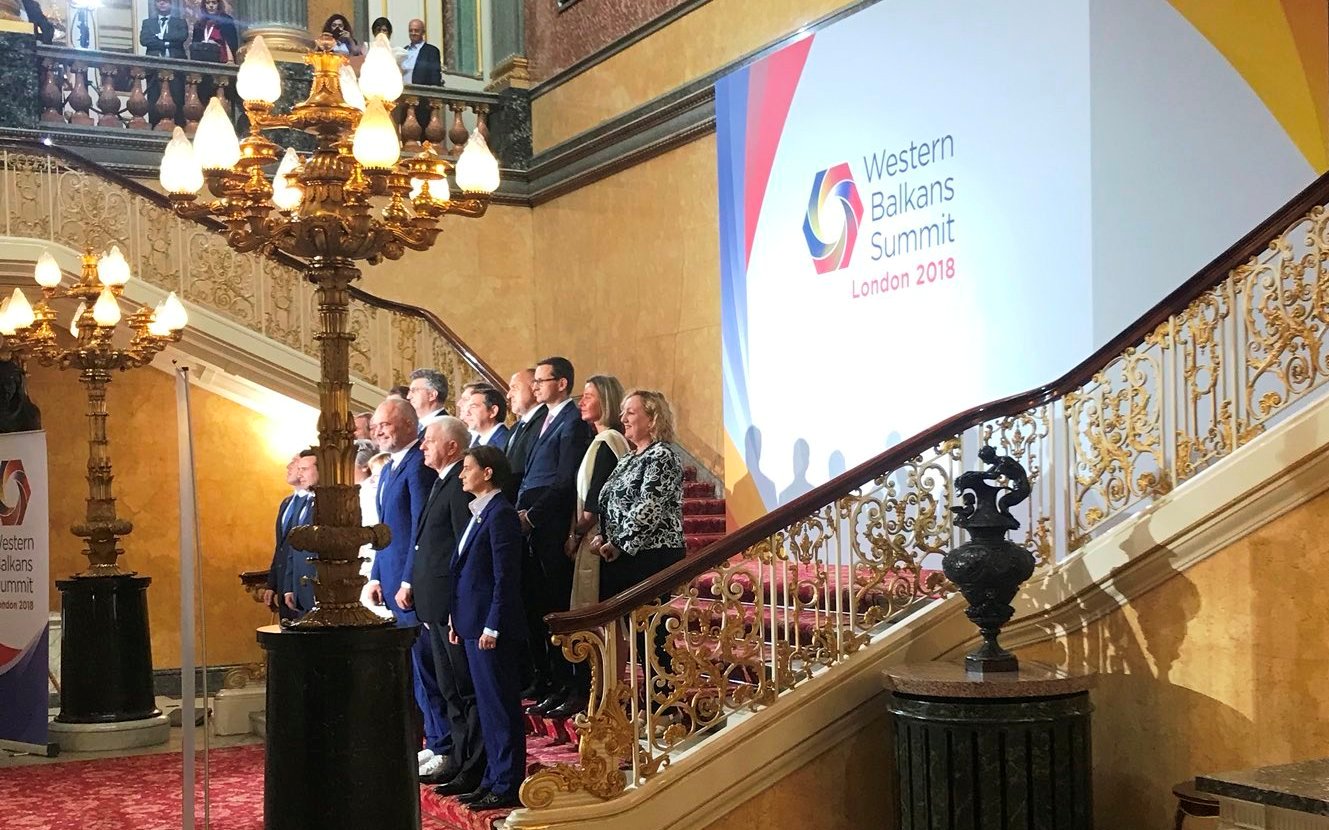 In an exclusive interview for the daily Albanian Free Press and news portal Independent Balkan News Agency, Prime Minister of Albania, Edi Rama comments the latest political developments in the region.
In an interview that Mr. Rama gave this afternoon from London for the publisher of Albanian Free Press and IBNA's founder, Spyros Sideris, the Albanian PM talks about the process of the integration of the country in the European Union, stopping on the starting date of the negotiations and the meeting which is expected to take place between him and Tsipras and the agreement that the sides are expected to sign.
In this interview for Mr. Sideris, Mr. Rama talks about the agreement between Greece and Former Yugoslav Republic of Macedonia regarding the new name of the neighboring country, North Macedonia.
In his interview with Mr. Sideris, Premier Rama also spoke about Kosovo and its negotiations with Serbia.
Interviewed by Spyros Sideris
SIDERIS: Mr. Prime Minister, what's your expectation on Albania's EU path?
PM RAMA: It's an ongoing process.
We have made important steps in launching the negotiations.
We have only received the date for the opening of negotiations, which will take place next year, but we have also entered an important process of the analytical phase, which is the phase that starts after the start of negotiations.
It's a positive solution through which we should not waste a minute and we should use these 12 months for the analytical process.
SIDERIS: After the agreement between Greece and Macedonia, we are now waiting the friendship agreement between Albania and Greece. When is your meeting with PM Alexis Tsipras?
PM RAMA: I believe that this meeting will be held soon.
SIDERIS: What do you expect in terms of a solution between Kosovo and Serbia?
PM RAMA: The solutions that we've seen between Greece and North Macedonia and also the solution between Albania and Greece are a clear indicator that when there's a will, there's a way.
Despite the fact that the solution between Serbia and Kosovo is not an easy one to achieve, I am confident that it will come.