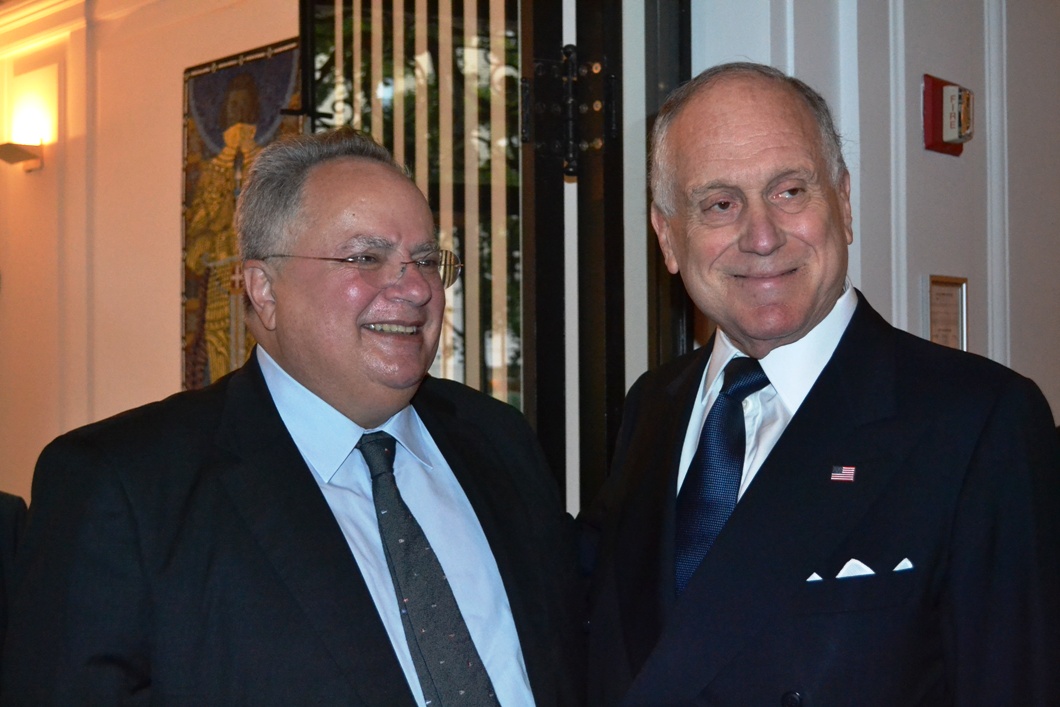 On the occasion of the event hosted by the World Jewish Congress in honor of FM Nikos Kotzias, we had the opportunity to ask the President of the WJC Mr Ronald Lauder about the organization's cooperation with Greece.
How was today's reception, hosted in honor of the Greek Foreign Minister Nikos Kotzias, and how are the World Jewish Congress' relations with Greece?
Basically, the Jewish community in Greece is one of the oldest communities and we've shared so many things together. But, in the last two years, the community has been much better and we are really thankful to the Prime Minister of the Greek government and Nikos Kotzias.
Do you believe that we have a better cooperation compared to recent years?
The cooperation of the last two years is phenomenal. I don't know how much better it is, but it's really been phenomenal./IBNA
Photos: IBNA/Spiros Sideris