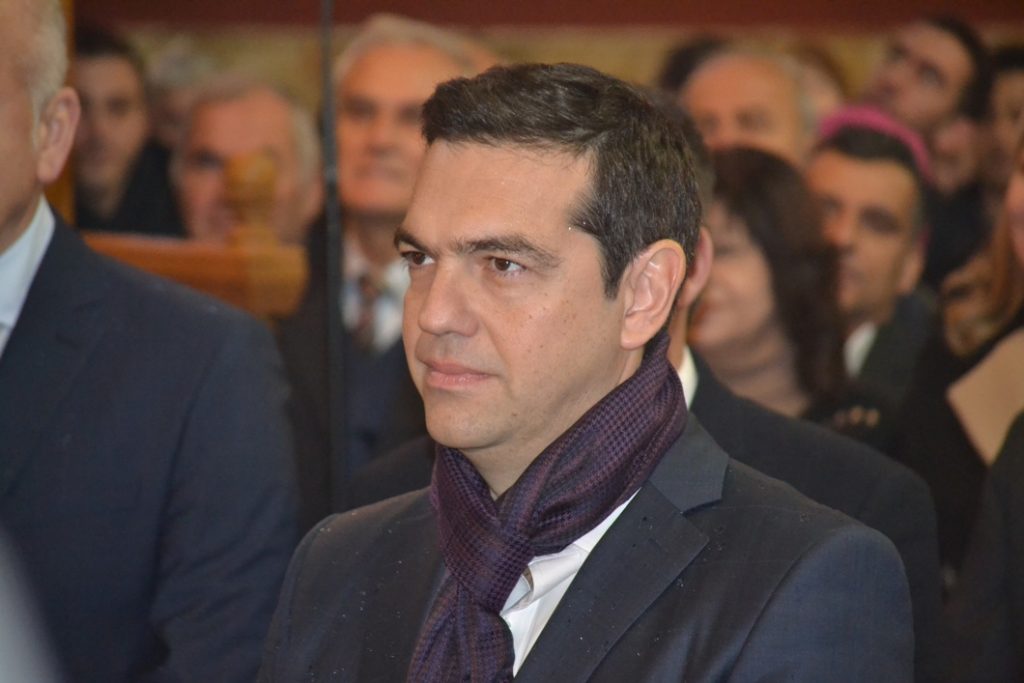 The Greek Prime Minister Alexis Tsipras indirectly expressed his optimism about the outcome of the Cyprus negotiations in exclusive statements to the Independent Balkan News Agency (IBNA) upon departure from the Metropolis of Alexandroupolis, in the presence of the Metropolitan Bishop Anthimos of Alexandroupolis.
When asked by IBNA if he will visit Geneva, Alexis Tsipras declined to answer directly, but said, "I learned today that I am the first Prime Minister to visit Alexandroupolis on this day, after Eleftherios Venizelos. A fateful visit, which may mean that we will be witness to great agreements."
Tsipras visited the area of Evros and specifically Alexandroupolis on Friday 6 January, to attend the celebrations of the Epiphany. The Prime Minister attended the ceremony of the Epiphany at the Metropoli of Alexandroupolis. Following the ceremony Metropolitan Anthimos of Alexandroupolis greeted the prime minister and stated: "We welcome you with joy, both yourself and the institutions you represent. We feel your coming as a dynamic presence which is telling us to have a little more strength and patience and that more will come. "
During the sanctification of the waters at Alexandroupolis port, in rainy weather conditions, which did not discourage the people from attending the ceremony, Alexis Tsipras sent a message of friendship and cooperation in all directions.
As he noted the message of friendship is addressed to all people, since Greece is a beacon of values, security and a pillar of stability. "We give a hand of cooperation and simultaneously declare our determination to defend our sovereignty as stated from international conventions and international law," said Mr. Tsipras.
The Prime Minister referred to the importance the Government gives to Alexandroupolis, "the easternmost major EU port," as he said, with his presence during the ceremony, stating that the city has "a long history and a future that we can build together with unity and vision so it becomes a commercial, energy and transit crossroads" adding that this is proof of what "we believe in deeply, that the eastern border of Europe from Evros to Kastelorizo, is where Greece's heart beats" .
In a brief speech before the ceremony the Metropolitan of Alexandroupolis said that the Prime Minister's answers to the problems of the area give peace to both our soul and conscience. The Bishop proposed that Tsipras should create a Prime Minister's office in Thrace, "the future, the freshness, beauty and auspicious omen in the Balkans and the region as he said. "We grant premises for the creation of the office, as long as we have you here constantly", the Bishop concluded./ΙΒΝΑ
Photos: IBNA/Spiros Sideris