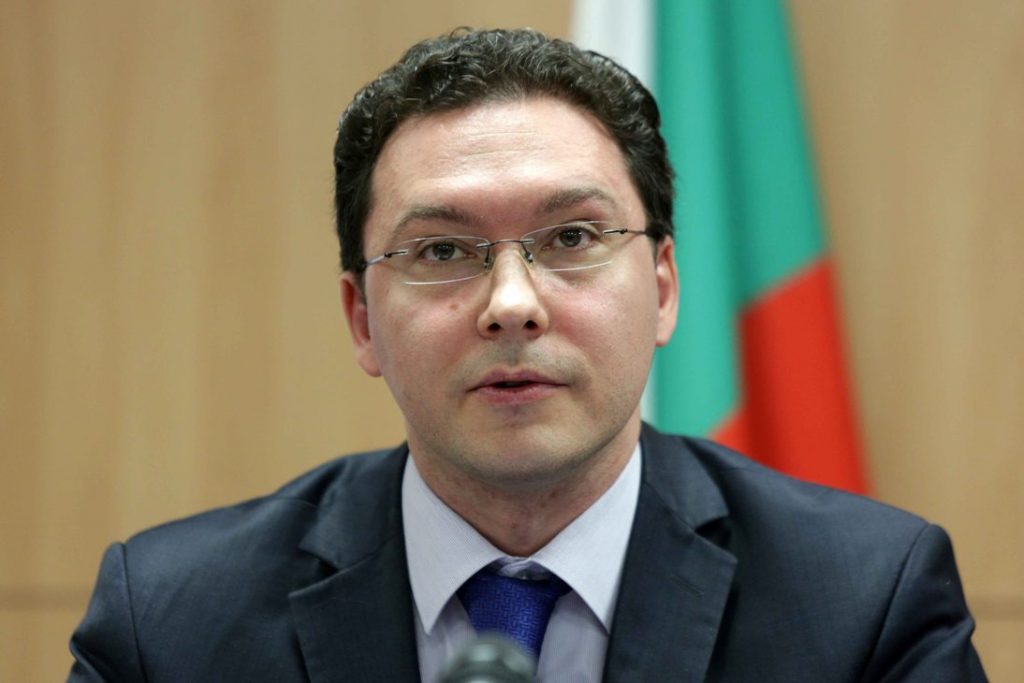 Rhodes, September 10, 2016/ Independent Balkan News Agency
By Spiros Sideris
How important is the conference in Rhodes, about security and stability, for your country Bulgaria? How necessary are conferences like this between the Arabic, Middle East and European countries?
This conference and this dialogue is extremely timely and well organized, I have to say. I would like also to appreciate the effort of minister Kotzias and the Greek government for organizing this because our security, both the EU and especially the Eastern European part, is extremely interconnected and interdependent. So this is why this dialogue, these different platforms for dialogue are extremely important in order to achieve common understanding and coordination, and common synergy, in different areas towards finding mutual solutions; being mutually compatible towards the approach. Because, phenomena like migration are not one time phenomena, they are here to stay and we need to develop mechanisms in order to manage those challenges. That's one thing. Second, the European Union is challenged and has internal problems when it comes to, for example, the rise of extremist and populist forces. Those were fed by the circumstances when hundreds of thousands of people started crossing European borders without being stopped or without any problem. That created the sensation between the European citizens that the European Union and the European countries, the European governments are helpless or not in control. And this sense of lack of control feeds the extremist and the populist parties. We need to regain control and that could be done only through dialogue with our partners and friends from the Middle East and North Africa.
Second, we need to put the questions of migration on a global level and we are really looking forward to the dialogue in the framework of the United Nations. The world has changed. The circumstances have changed. We are not working already in the situation which the documents we have right now are designed to tackle. We're working in a very different environment and we need to adapt our international legal framework to those new circumstances. So that is also one of the goals we are trying to achieve and platforms and dialogues like here in Rhodes are helping us in order to understand each other, in order to create more closer connections and synergies between the different governments in the region, and be sure that we create mutual understanding. But also, some of the countries need a lot of help. For example, Lebanon, Jordan and Egypt are under tremendous migratory pressure. They use a lot of resources in order to manage those challenges. But this cannot last long without the help of the EU. And we need to be aware of that.
Are you optimistic about the reaction of the European Union on the main issues: migration, economy and of course the development? Do you expect something from the Bratislava conference on 16 September?
What I would expect from the upcoming Bratislava meeting of the European Council is a structured dialogue about the future of Europe in general. There are two main tendencies which are somehow meeting and arguing within the EU. One of them is the so called concept for the Europe of nations and the other is the concept for more integrated and stronger European Union. For sure Bulgaria believes in a more integrated approach which can be achieved only through creating common solutions and integrating our efforts and institutions in order to tackle the challenges of the day. So, for example one of those solutions we expect is for Europe to start proceeding itself as one whole with external borders. Those borders need to be managed together. They need to be managed and protected with the effort of all the European countries. I've said very often, for example, Germany, Franc, they have a border with Turkey and that border is the Greek-Turkish and the Bulgarian-Turkish borders. So, we need to understand that if our external borders are managed and protected well, everyone inside the EU is safe. And, what has been achieved in terms of liberties and freedom inside the EU cannot be lost. We cannot lose already gained freedoms. That is the understanding we expect to emerge from Bratislava. Of course, there is much more to that. The EU has always gotten stronger through specific projects; another one of those is the creation of a common migratory and asylum policy. The revision of the Dublin agreement is also one of the elements that we want to see implemented. But also, the completion of the single market, the creation of a European digital market and achieving more synergy in the European common defense and security policy is another issue we want to see progress on.
After the referendum in Britain, we have three groups in EU on Brexit: the one group is the leaders of Europe, the old countries of Europe; the other is the northern, Baltic area; and the other includes all the other countries except Ireland, Cyprus and Malta. Are you concerned about the stability of relationships within the EU?
Europe has always been seen as an entity which has different voices inside. That could be a weakness sometimes but it's usually a strength. So, the fact that there are different opinions and different countries talking in different ways is not a problem. The aim though is to achieve a common approach through those different approaches. The EU has very often proven its ability to find the middle ground and the common solution with unity around a certain kind of approach. I personally would like to see the reconciliation of those two concepts for Europe. Brexit has served as a catalyst for waking us up and remembering that the EU is not a stalled, stagnant project which will remain as it is forever. It needs to move forward, it needs to move ahead. The founding fathers of the EU have not left us a project which doesn't evolve. The EU needs to be re-established, there must be an evolution towards a more integrated Europe. There needs to be a next step and that could be done only through projects like those I mentioned already: immigration, managing external borders together, completion of the single market and creating common policies around which everyone can gather and unite.
As you said before, Greece and Bulgaria have common borders with Turkey. After the Turkish coup, did you have any changes to your policy towards Turkey? Are you at all concerned about the agreement between the EU and Turkey on the immigration crisis?
What we insist on all the sides is for the EU – Turkey common statement and agreement to continue being implemented. That is very important for the European Union but it is also very important for Turkey. That needs to stay. Of course the dialogue for the visa liberalization needs to continue. We insist that the 72 criteria are being implemented. One of them is the implementation of the readmission agreement between the EU and Turkey to be implemented before the visa liberalization is granted. That is our firm stance and we continue to count on cooperation. Of course in the bilateral dimension we continue the dialogue with our Turkish colleagues in order to be sure that this agreement stands and that we are clearly managing together our common borders. That is clear. When it comes to defending democracy in Turkey after the attempt for a coup, it is clear that no democratic country, no democrat in Europe will support change of power through military coup. That is impossible. But, at the same time we are also cleat that modern democracies not only have elections as part of the conditions to be a modern democracy; there is also respect for human rights, freedom of speech, separation of powers, rule of law, etc. All those components must be defended in a modern democracy. That is why we highly appreciate the efforts of Turkey to participate more with the Council of Europe and be sure that those components are also in place.
In future we have a lot of plans with Greece, Croatia and Romania, the four parties…
Exactly. Exactly. This format already has had several meetings and we are looking forward to more intensive dialogue in this quadrilateral format which is extremely helpful for all of us.
You've had the opportunity here in Rhodes to meet with Arabic countries like Egypt, Lebanon and others. Do you have any new development in your relations with these countries? For example Egypt which has started to become an Energy hub?
First of all we traditionally have very good relations with all these countries. Platforms like here in Rhodes give us the opportunity to maintain that relationship and continue closer dialogue. Yes, Egypt is one of the most important countries in the region and we are looking at developing our multi and bilateral level of relationship and finding new ways in the modern, changed situation in order to cover all those areas that are important to all of us. Especially the areas of trade and commerce we have a lot of common interest. All the merchandise of Africa is naturally looking at Greece and Bulgaria as a continuation of the South-North route for trade with the EU. And at the same time the energy dimension which you mentioned is important to us having in mind that both Greece and Bulgaria are looking forward to somehow diversifying their source of gas supply and creating more opportunities for the creation, the emergence, of a free energy market in Easter Europe.
Do you have any invitation to join the trilateral of Greece and Cyprus with other countries?
We have spoken about this with minister Kotzias and we are very grateful about this opportunity.  We think this is an incredibly good format idea because we, the East and the South of the EU and NATO at the same time, we need to create our own synergies and coordinate better positions which are important not only for us but for the whole EU in general.
Photo: Spiros Sideris/IBNA