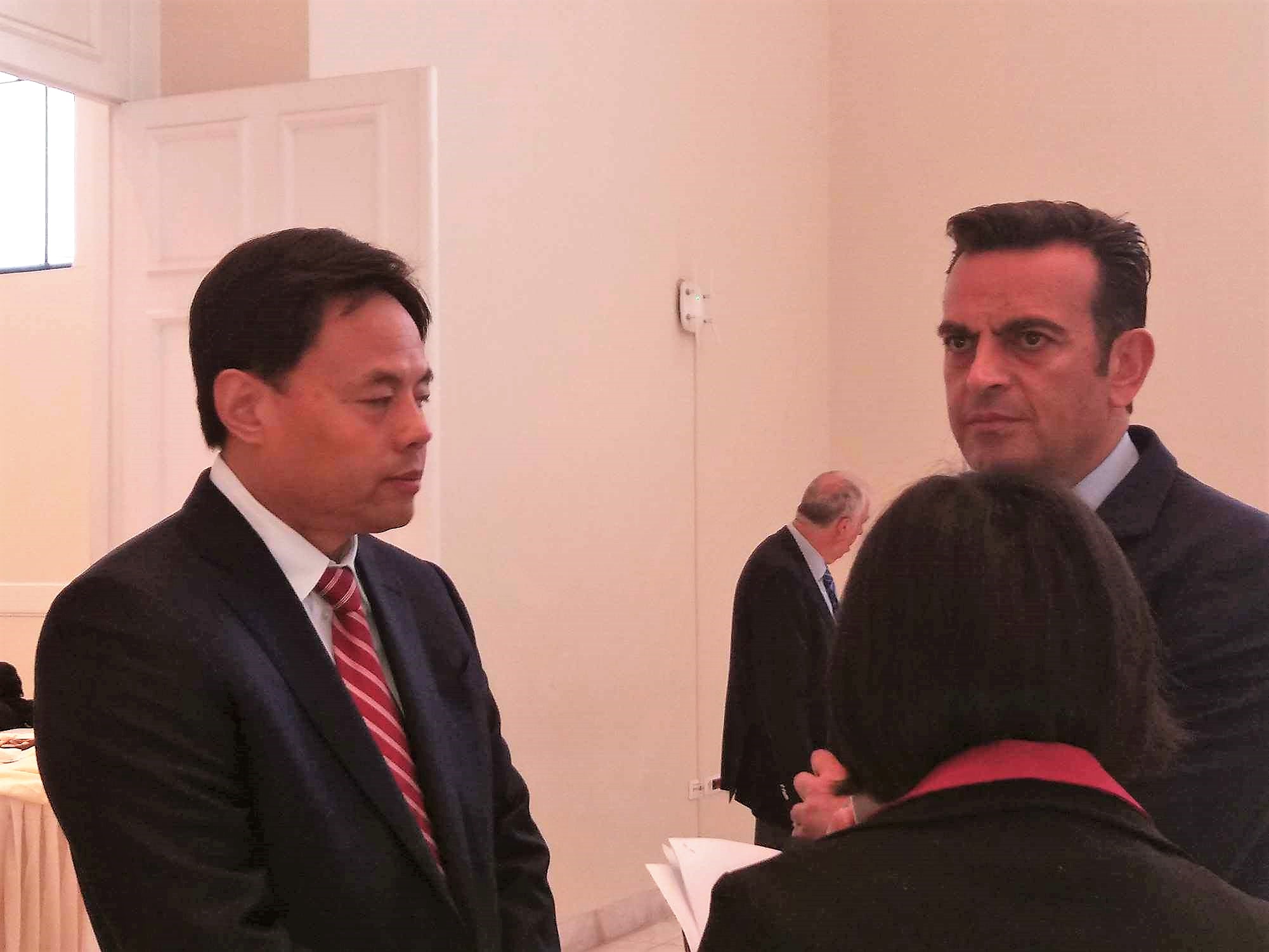 Your Excellency, the ancient civilizations forum is an important initiative that comes at a time when instability dominates the world stage. Do you think that this initiative will contribute to the promotion of peace and cooperation?
Yes indeed, I think this initiative is a very important one. It is initiated in a time when we believe it is very important for us to reflect on the past history of ancient civilizations. Because in history our ancient civilizations have learnt from each other and co-existed with each other. Therefore, when we look back to the history, we realize that there are many lessons to learn and there are many illuminations for us to work from. Particularly when we realize that ancient civilizations have sought co-existence and prosperity through peace, equality and development. Therefore it is also of importance for today's world that we also adhere to such principles.
Many times history is a prison and not a school as it should. Can countries with a longstanding cultural history become a school and help us avoid mistakes in the future?
This is indeed a big question. Indeed, during the survival and development of humanity we have always been to some extent struggling between the development of a material wealth and also the spiritual wealth. We all have been working on the road to balance these two purposes. This is the road and the course of human civilizations. For a certain period of time humanity would seek material growth and therefore have competition and conflicts of interest against each other. And, for some certain other times we need to slow down and look at our spiritual world and resort to rationality and see if we can still have more balance against such competition, seek equality, cooperation, communication and understanding so that we wouldn't only resort to clashes of interest or even war. So, I think in today's world we are at a new age of reflecting on how we can seek the balance of this too and really achieve the comprehensive development of all humanity and all societies.
Ten countries and four continents meet in Athens. What is your vision for this initiative?
This is a new forum and it helps today's world to have better communication and better understanding for each other to tackle conflicts and challenges facing all of us. So, in order to make this forum a really substantiated one, we need to have both form and content. In the future, I believe this forum needs to develop in a step by step way. So, we still need to put forward new, very specific discussions, specific programs and specific measures to further make this forum feasible and also beneficial to all the participants and all countries of the world. So this is the original intention of the forum. So we need to understand that this forum is not just for one country, it's not just the responsibility of a few nations, it is an initiative for all, an initiative that demands the input and commitment of all nations. Therefore, I very much look forward to the future development of this forum and I have high expectations for such collaborations./IBNA