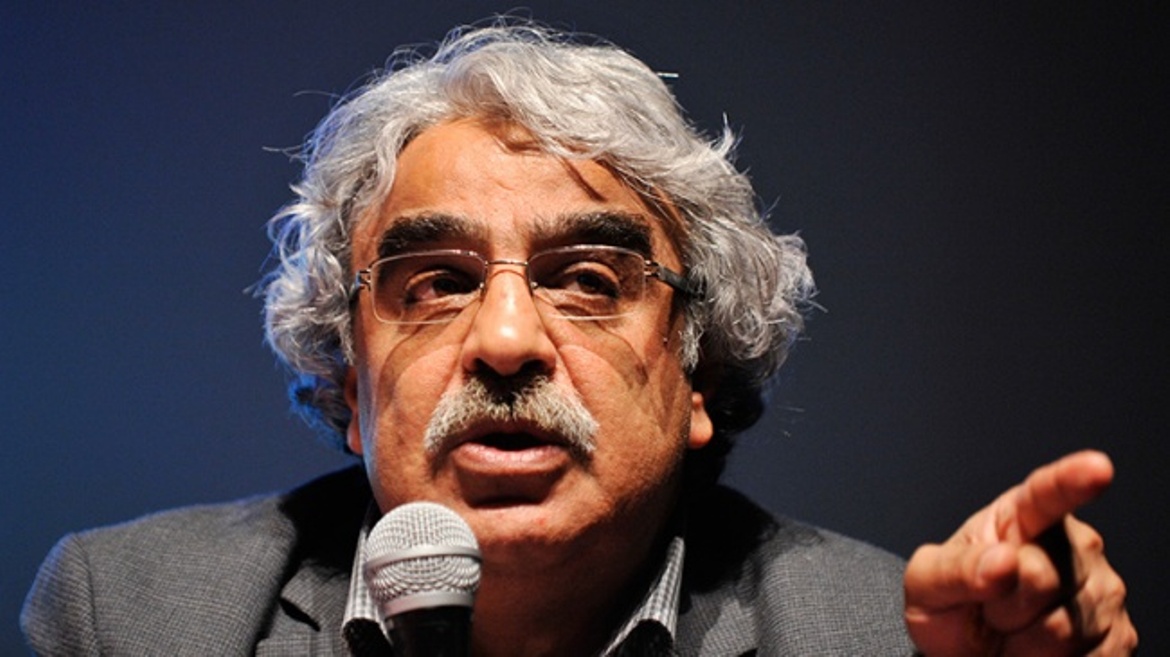 What state is your party in? How is it operating given that leading figures are imprisoned?
After the triumph of the 7 July 2015 election, pressures on HDP and its base grew. In July the climate became confrontational and the peaceful environment became remote. Alongside illegal civil curfews in cities and villages, serious violations of human rights and much destruction was reported. In April 2016 immunity of MPs was lifted for those who were charged. Of course our party was most affected by this as there are prosecutions against 93% of HDP deputies! The negative results of this situation became apparent. Along with our co-presidents, 13 Mps, 5 members of the Central committee, two of the central assembly, 750 members of local organizations and 84 mayors have been imprisoned. In total 10,500 people that have ties to the HDP were detained. After the attempted coup a state of emergency was declared and basic principles of freedom and rights were abolished. Decrees issued closed down clubs, TV networks, radios, newspapers and schools and in this climate began then debate on Constitutional reform. Our party faced many problems such as members being arrested and even the pre-election party anthem being banned. But HDP, despite the adverse conditions, continued its work and continued to say "no" both in parliament and on the streets.
Why do you support "no" in the referendum? What do you fear? What do you say to the "yes" supprorters?
We, as HDP, are not afraid of anything. However, we have doubts about the present and the future of this country. The current constitutional reform does not bring a new system. The reform document gives the president the rights and responsibilities arising from the current parliamentary system and provides for the addition of the rights and powers of the presidential system.
Administration becomes uncontrollable and the independence of justice is lost. By the presidential decrees Parliament is incompetent in the matter of legislation. So, with such rights the president has unlimited powers. A mechanism without any control is being foreseen that gives lifetime immunity to the president, the vice presidents and ministers, protecting all of them.
In political science the definition of this situation is "empire". This undemocratic proposal is against the objectives and principles of HDP.
The cost of a "yes" vote will be heavy. If this change is approved in the referendum it will increase polarization of society and other sectors such as administration, economy and foreign affairs where there will be instability. This situation will have negative consequences for those supporting the AKP and Erdogan; those who support and love Erdogan will not only damage the country and society if "yes" wins but they will also damage AKP and Erdogan.
What will the following day of the referendum be like?
If "yes" wins it will place half of the people in the opposite camp and they will be seen as the enemy. Conflict lines will increase along with polarization. In such an environment chaos and an administration crisis will be inevitable. "No" is a choice for dialogue and compromise. The adverse conditions prevailing in the country will not improve, but the opportunities will arise to overcome them. But, even a "yes" victory will not be the end of the struggle in favor of democracy, human rights, womens' rights. Whatever the outcome, the HDP's struggle for democracy will continue with the same determination and readiness that also takes circumstance into account./IBNA