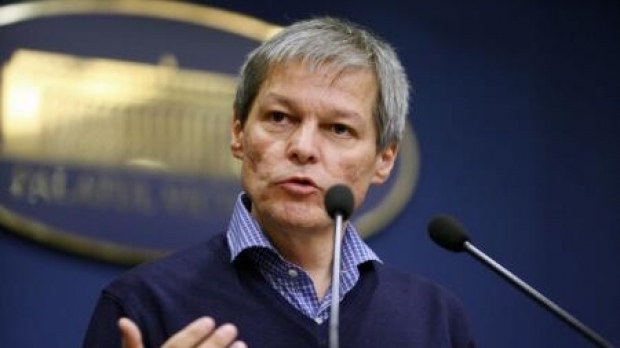 Save Romanian Union (USR) on Tuesday addressed a formal invitation to former PM Dacian Ciolos to join the party. USR chairman Nicusor Dan told RFI on Tuesday that Ciolos decides to join the party by the Congress in May, he could run for any position.
"It's important that a majority wants him in USR and for it is happening, a formal invitation has been addressed to him (…) The invitation is firm, has been sent to Mr. Ciolos, the answer is up to him," Nicusor Dan said.
The USR chairman underlined that most members consider that the former technocrat premier is welcomed in the party. "The arguments in favor are that he would lend more notoriety and leadership to USR, while also enable a credibility transfer," Nicusor Dan said.
Asked if they would offer Dacian Ciolos the chairman position if he joined the party, Dan replied: "We'll have a Congress in Cluj-Napoca on May 12-14 and all positions in the party will be voted during the congress. According to the party statute, any USR member can run for any position. So, if Mr. Ciolos comes to USR by then, he may run for any position."
Nicusor Dan's statements come after he hinted last week that he would not want Dacian Ciolos in USR. As a retort, Ciolos' former cabinet director Alin Mituta, currently executive director of "Platform Romania 100" association said that "Ciolos' joining the USR is not longer actual."/IBNA
Source: romaniajournal.ro