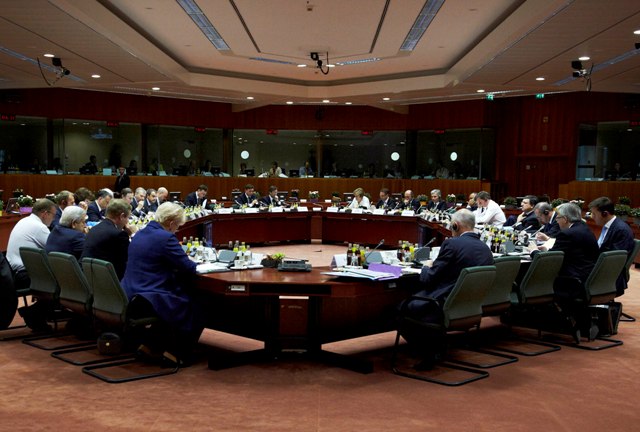 Following a meeting on Tuesday, the Euro Working Group has reportedly asked the Greek government to put in writing that the social benefits recently decided by Prime Minister Alexis Tsipras – dubbed a "13th pension" – will only apply this year.
According to local reports, EWG chief Thomas Wieser informed deputy Finance Minister Giorgos Chouliarakis of the request in order for Greece's creditors to subsequently unblock short term debt relief for Athens.
Chouliarakis replied that the Greek government will provide the written statement in a follow up EWG session on Wednesday. Government sources revealed that just two countries insisted short term debt relief for Greece freezes.
Athens is expected to deliver its reassurance to member-states by Wednesday afternoon, so that they can subsequently instruct the European Stability Mechanism (ESM) to proceed with the implementation of the measures to alleviate Greek debt.
In order to formally take the decision to implement debt relief measures, there has to be a meeting of the ESM Board of Directors, which is expected to be called this week.
According to Eurozone sources, there was "productive discussion" on Tuesday over the issue and there is "optimism" ahead of the new meeting that a solution will be found.
Meanwhile, addressing citizens on the island of Crete on Tuesday, Alexis Tsipras yet again dismissed talk that Greece will agree to additional measures to be implemented in the post-program period.
The premier defiantly said this "is a message that must be understood inside and outside the country. Our country's sovereignty will be restored. Supervision and the memorandums are ending"/ΙΒΝΑ