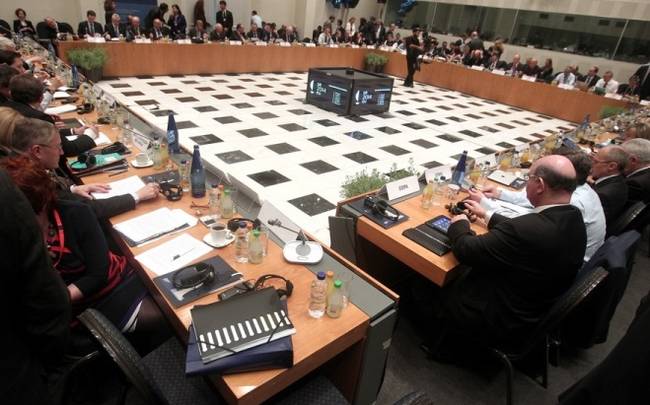 Athens, May 12, 2016/Independent Balkan News Agency
By Zacharias Petrou
A crucial, two-day, Euro Working Group (EWG) meeting of Eurozone deputy Finance Ministers takes place in Brussels Thursday and Friday.
Alternate Minister of Finance Giorgos Chouliarakis represents the Greek government at the meeting that is set to prepare the agenda of the May 24 Eurogroup meeting in which the first review of Greece's bailout program is expected to be concluded.
The EWG will discuss all the outstanding issues of the Greek review before the Syriza-ANEL coalition government table a multi-bill in parliament in the next days containing all prior actions. These include: a series of indirect tax hikes raising a total of 1.8 billion euros; the new arrangements for the sale of non-performing loans to funds; the establishment of a mechanism for automatic cuts in salaries and pensions when Athens misses the fiscal targets of its bailout program; as well as a provision for establishing a new asset development fund.
The EWG meeting is no formality as , according to Greek government sources, Athens still has a series of improvements it is seeking to secure to what has been agreed so far. Namely, the government is pushing for some tax hikes to be pushed back (i.e. increasing VAT to 24%, up from 23%) and to replace some measures with others.
Economy Minister Giorgos Stathakis stated this week that the mix of tax increases is carefully being examined and that, for example, tax on diesel may be avoided. Other government sources maintain that a formula is being sought to offset a proposed tax on broadband internet use. An improved version of a planned gross gaming revenue tax increase on the games of chance industry is also being worked on by the Finance Ministry.
By and large the bulk of the measures to be imposed have been agreed and final details are being ironed out. Talks on the automatic spending cuts mechanism and how it will operate are expected to be much more difficult to finalize; specifying which and how cuts will be made is not easy feat.