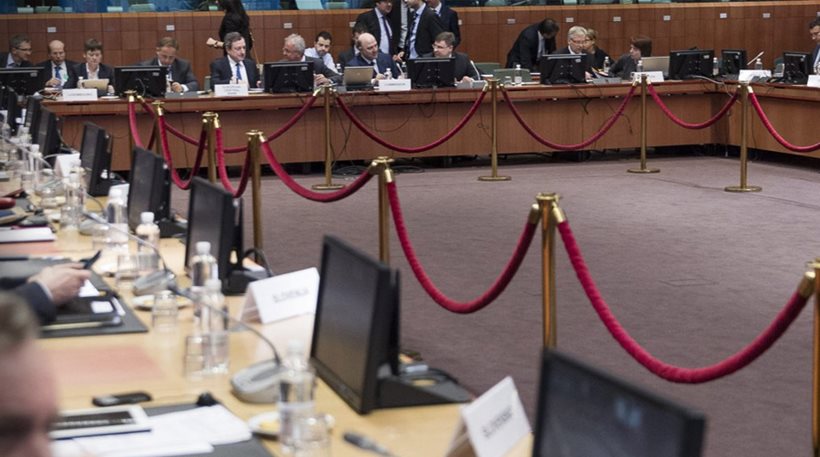 Athens, June 6, 2016/Independent Balkan News Agency
By Zacharias Petrou
A Euro Working Group meeting called to review progress made in the implementation of Greece's bailout obligations ended on Monday evening after a three hour session via teleconference.
The EWG reportedly handed Greece a 24-48-hour ultimatum to complete the final outstanding prior actions before approving the disbursement of a EUR 7.5 billion sub-tranche from a total of EUR 10.3 billion the country is set to receive overall for completing its first bailout review successfully.
Earlier on Monday it emerged that a compliance report submitted by the European Commission to the Euro Working Group regarding the first review of the Greek program was, in principle, positive, according to a Community source in Brussels.
However, European sources said after the EWG on Monday evening that technical talks have not been finalized but they are confident an agreement can be struck in the next 24 hours, even on the most minor details and slightest disagreements.
The most important issues outstanding are the following: The protection of European technocrats and their Greek counterparts working in the new privatization fund; the signing of a memorandum of understanding for the sale of the former Athens Airport plot at Elliniko; and the transfer of 5% of the shares of OTE Telecommunications Corporation to TAIPED.
Should Greece get the "green-light" from the EWG in the next 48 hours as Athens hopes, six euro zone members' Parliaments (Germany, Malta, Estonia, Slovakia, Slovenia, Finland) will need to ratify the first review, a procedure expected to be wrapped up next week.
The EUR 7.5 billion tranche will be used to meet Greek state obligations to the private sector and Athens' current budget needs, while another EUR 2.8 billion, the second tranche of the EUR 10.3-billion package, will be conditionally delivered in the autumn.