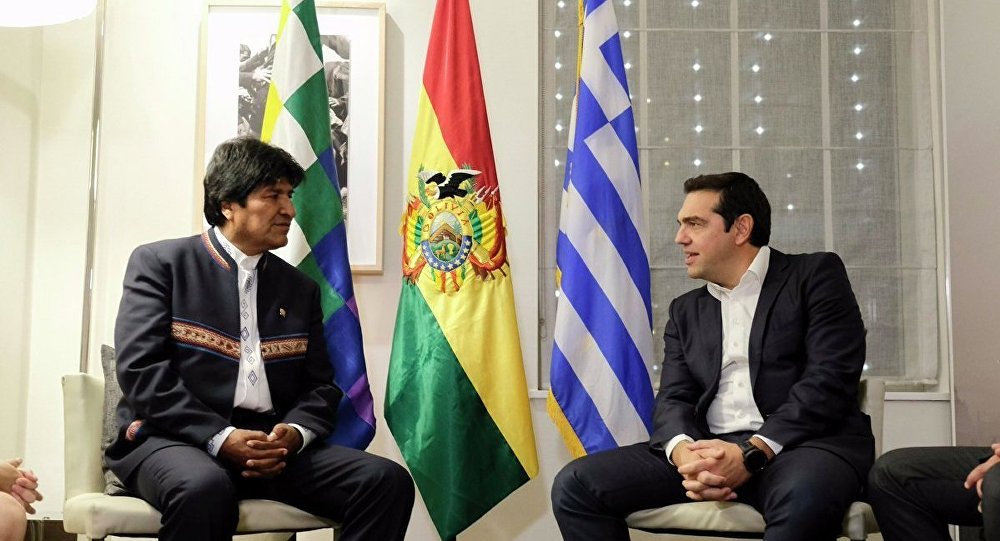 The President of Bolivia, Evo Morales, will visit Athens on March 14-15, as it had been agreed since June 2018 between the Bolivian President and Greek Prime Minister Alexis Tsipras.
Evo Morales will be in Vienna on March 14, to present the Bolivian model for the fight against drugs at the 62nd session of the United Nations Commission on Drugs and then he will travel to Athens to meet with his personal friend Alexis Tsipras.
The revelation of Evo Morales' visit to Athens was made by Bolivian Foreign Minister Diego Pery Rodriguez in an interview with the Patria Nueva network.
The purpose of this visit, according to the Bolivian Foreign Ministry, is to strengthen bilateral relations, especially now that Bolivia is pushing for important agreements with the European Union. "It is important to have strategic partners to assist in our initiatives, such as the Complementary Trade Agreement and the visa waiver", Diego Pery said./ibna