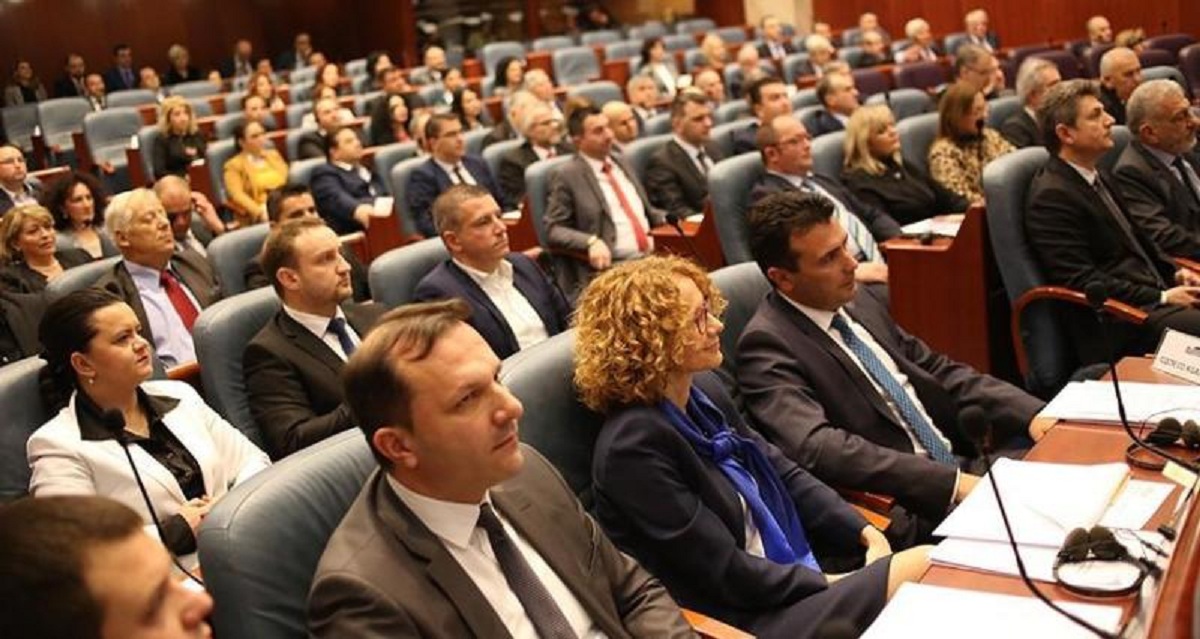 Every solution over the name dispute should be made through a national referendum, where citizens will decide whether they will accept the country's new name, as a compromise with Greece.
This option has been stressed by all political players in the country, but also by the government.
"In this phase, we still don't have a solution. However, as it has been said more than once, it is necessary to have a referendum", said the government's spokesman, Mile Bosnjakovski.
The same opinion has also been shared by the head of diplomacy, Nikola Dimitrov, who said that January will mark the start of negotiations on the name dispute, by mentioning for the first time the referendum.
"The referendum is part of the electoral programs of all major political parties. This is a pre-electoral promise. Secondly, in order for a solution to be long-term, the citizens must have their say", Dimitrov said.
However, the Assembly Speaker, Talat Xhaferi said that parliament has all capacities and legitimacy to finalize the name dispute, but without specifying if the majority will be able to secure the votes of the opposition to have secure broad consensus.
The largest opposition party, VMRO-DPMNE said that the decision for the solution of the name dispute is not the prerogative of any political party, but a prerogative of the citizens who should decide through a referendum.
The month of January will mark the continuation of talks between Skopje and Athens to find a compromise on the issue of the name, through the support of the UN negotiator, Mathew Nimetz. /balkaneu.com/