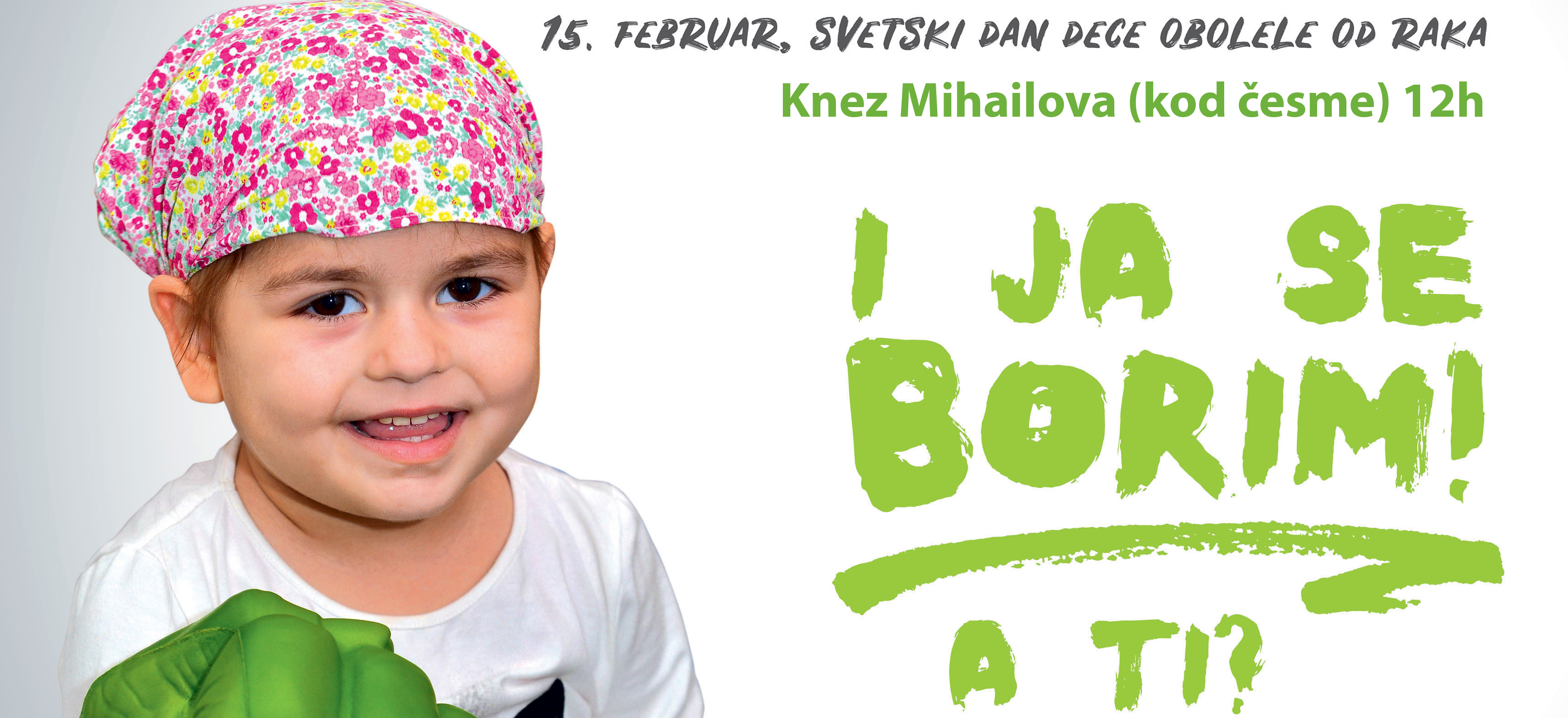 The International Childhood Cancer Day has been celebrated in more than 30 Serbian towns and cities. On Friday, Radio-television of Serbia (RTS) reported that manifestations held in Belgrade, Nis, Kraljevo and Vrnjacka Banja expressed support for children that are being treated.
The parents, friends and volunteers took part in the event "I fight too" in Belgrade.
Tamara Klaric from the National Association of Parents of Children with Cancer (NURDOR) said that this organization strives for building the Parents House in Belgrade; namely, the most of children from all parts of Serbia are being treated in Belgrade and their parents often cannot afford accommodation in the capital. The therapy usually lasts one year.
The similar manifestation has also been held in Nis. Those who have won the battle against cancer when they were children say that the support for the youngsters which are sick now is very important. "I know what that kind of personal support means", said volunteer Dana Mitrovska.
In the cutting-edge children oncology unit in Nis, which has been built thanks to NURDOR, all treatment departments are full. Between 25 and 30 children are diagnosed with cancer annually in that facility.
When leukemia is diagnosed in the early stage, between 85 and 90 percent of patients have good prognoses, said Gordana Kostic, head of the unit, adding that among children with other forms of cancer this percent, in early stage, is 70 percent or higher.
This figures, alongside with the support of volunteers, physicians and psychologists help parents to handle the fight for the lives of their children.
"This fight is hard. The greatest support is when you see the child which has been cured and hear what its parents say", said Sandra Jovancic, an NURDOR activist from Nis.
Every day one child is diagnosed with cancer in Serbia. Some 160,000 children are diagnosed with cancer in the world annually and about 90,000 children die./IBNA