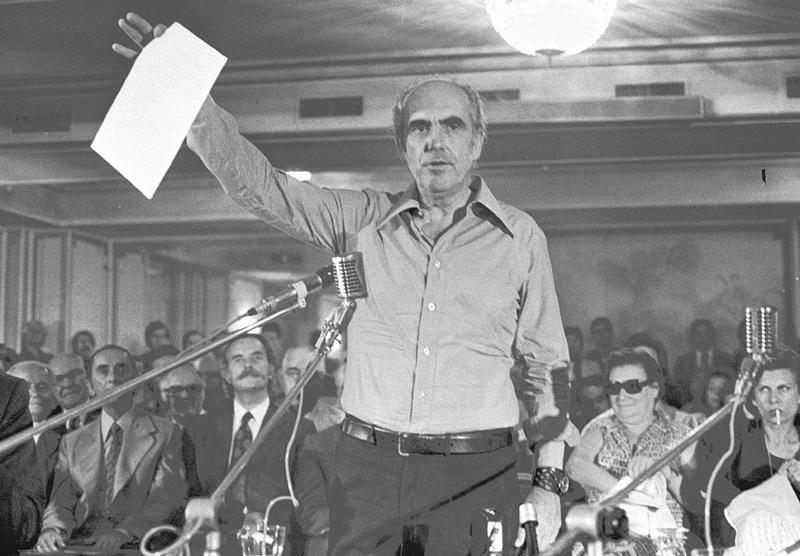 By Spiros Sideris – Athens
With the common presence of George Papandreou and Evangelos Venizelos will be held the first event for the 40th anniversary of the establishment of PASOK, under the auspices of the A. Papandreou Foundation.
Even though the anniversary had turned into an intraparty conflict in PASOK, as the former Prime Minister said that he cannot attend the main event of the party on September 3, when 40 years from the announcement of the founding declaration of PASOK by Andreas Papandreou are completed, ultimately the two sides put "water to wine" and found a common ground in order for it not to escalate into an open conflict.
On one hand, it was accepted for current president of PASOK to deliver a speech at today's event as well – with George Papandreou as the keynote speaker – and on the other, from the Charilaos Trikoupis it was announced that the main event will also be held at Zappeio, but this time on the patio and not on the site where the photo exhibition "From the Unyielding to Change" is hosted.
According to colleagues of Evangelos Venizelos, these events are an opportunity to rally the area and that "Venizelos is determined to preserve this character of the celebration". They did not omit to point out that "at this time, all the attention should be focused on the large national fronts of the exit from the crisis and the National Plan for Reconstruction, Development and Employment: Meeting with troika in Paris, presenting of the roadmap to TIF, Employment Government Council meeting etc".