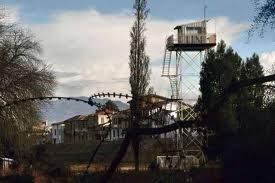 By Christos Meliopoulos – Nicosia
A three-day conference on how an inclusive approach can help the Cyprus peace process will be held in Malta from 18th to 20th September, bringing together civic, business and political leaders of the two communities in Cyprus.
The event is part of a wider participatory peacemaking project supported by the peace-building organisation ENGI. Headquartered in London, ENGI is a social enterprise that focuses on the effective and non-violent management of conflict, nationally and internationally. Much of its focus is on Cyprus, due to the strong links founding and active members of the organisation have with the island. The project is also supported by the United Nations Development Programme – Action for Cooperation and Trust in Cyprus (UNDP-ACT).
At the forthcoming event, civic, political and business leaders from the two communities will meet to brainstorm ideas. Leading negotiators and facilitators with experience from Northern Ireland, South Africa and the Balkans will be supporting these talks.
Public demand for a civic society involvement in the process towards a solution in Cyprus is at an all-time high, according to recent research by the Centre for Sustainable and Democratic Development (SeeD). Last week, participants in the upcoming conference were presented with the findings of SeeD's research and met to discuss ideas in preparation for the meeting in Malta.
"Only 9% of Greek Cypriots and 16% of Turkish Cypriots believe that policymakers hear their voice," says Alexandros Lordos from SeeD. "It's essential to help the decision makers out by building a mechanism which allows the peace process to be as open and participatory as possible in order to maximize its chances of success," he adds.
"Whilst all conflicts are unique, hearing others' personal experience could help the two communities to reflect, without having to abandon their viewpoint," notes Yeshim Harris, Director and Co-Founder of ENGI.
These talks follow on from a series of workshops in June 2013, when leading peace negotiators, including Northern Irish MP Jeffrey Donaldson and Roelf Meyer from South Africa, came to Cyprus to meet with political, civic and business leaders.