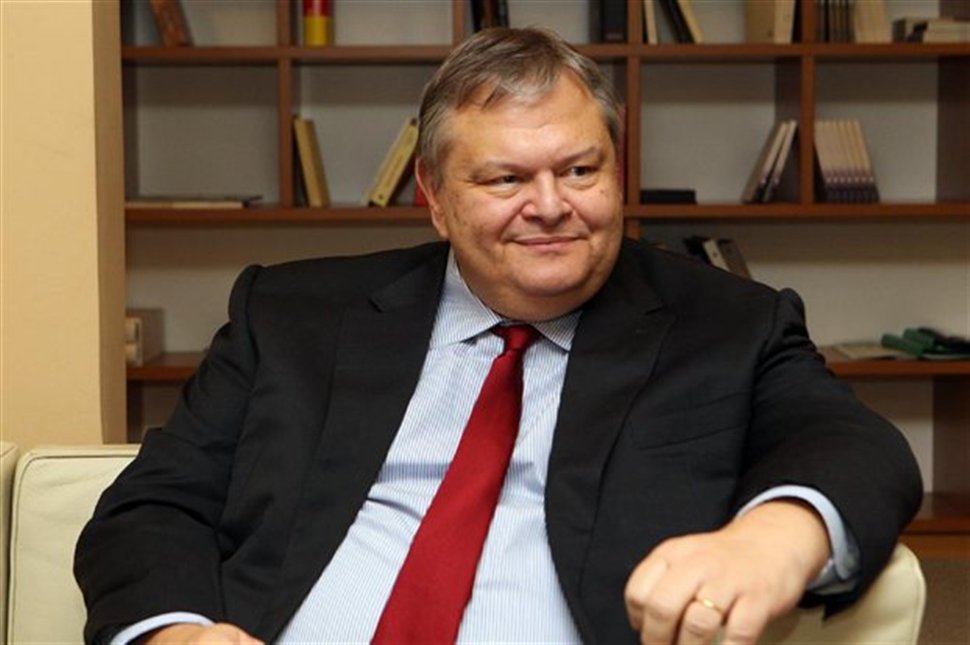 Athens, January 30, 2015/ Independent Balkan News Agency
By Spiros Sideris
Current president of PASOK Evangelos Venizelos will not run for president in the next election of the party.
This was announced and revealed by the president of PASOK himself in his reply during the joint meeting of the new Parliamentary Group and the Political Council of PASOK, assuring that he will lead the party in Congress in a transparent and smooth processes.
"In the conference ends my mandate", Venizelos said emotionally charged, setting the time of the convening of the Congress in Easter, probably in May.
"We go to the conference without delays but with a plan and with substantial preparation. When it takes place, there must be genuine interest from society to listen to us and deal with us again in essence. There must be a minimum social and national audience who will hear us and will not watch a spectacle of bereaved relatives", he said in his political suggestion, while exercising criticism to the government speaking of an anti-memorandum 'teratogenesis'".
During his speech at the joint meeting of the new Parliamentary Group and the Political Council of the party, Venizelos said that the elections were a heavy defeat for PASOK, the party and its strategy, and him personally.
Meanwhile, the president of PASOK noted that the effort was not appreciated or was considered to belong to the past and that the people expressed clearly in favor of another strategy, but also contradictory, because it was expressed in favor of SYRIZA and ANEL, Arguing that the result is a government a political and value teratogenesis, with a common denominator the anti-memorandum fury, "but its first claim is the extension of the Memorandum".
He wished the country to go for the better, but added that if it goes for the worse, PASOK will not be held accountable because it had warned the people.
Venizelos announced the Congress of PASOK and the Democratic Alignment for after Easter, in May, as he said, without giving a specific date.
Speaking of the new government, Venizelos said that "we do not expect or anticipate the deadlock and the destruction of the country to out of spite", but that he wishes the best for the country, but will not let something worse come to pass.