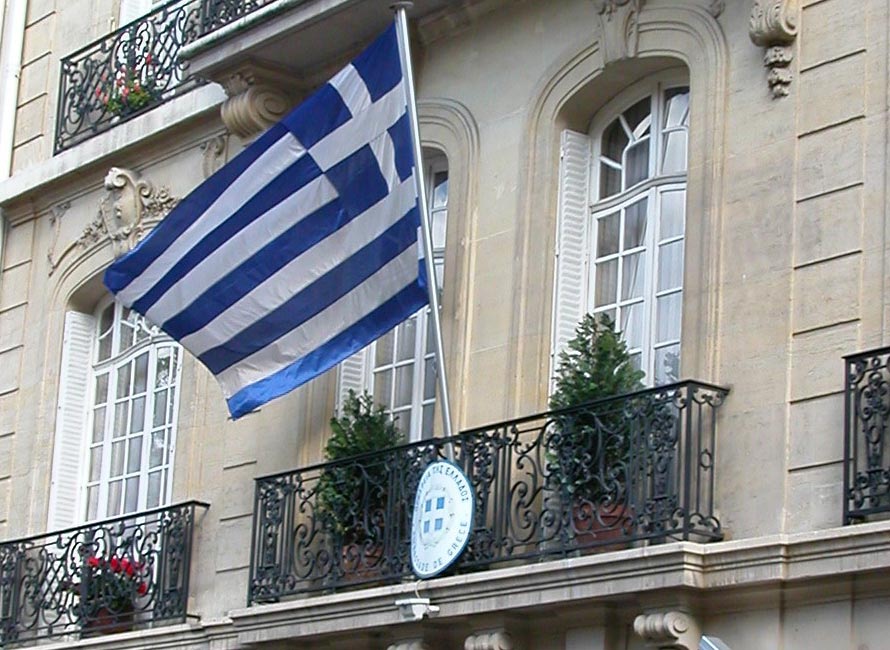 By Spiros Sideris – Athens
The decision to evacuate the Greek embassy in Libya was taken by the Greek government due to the unstable situation of the last 24 hours in the country.
The embassy staff will be transported to the frigate "Salamis", which is already on its way to the region.
Information says it is expected to arrive in Libya on Thursday afternoon and it is expected to receive a total of 87 people, including seven employees at the embassy and 80 Greeks who live in the country.
Io board the frigate are  men are of the special forces in order to ensure the orderly withdrawal of the diplomats and embassy officials.
In a similar move proceeds France, which decided the temporary closure of the embassy and the call back to Paris of the French citizens who are in Libya. On Saturday the diplomatic staff of the U.S. were whisked away to neighboring Tunisia, under the escort of marines and fighter aircraft, while a day later the British convoy was hit by gunfire during an attempted to seize the cars outside the Libyan capital.
The decision was taken under the weight of the latest developments in the country as militias and armed groups that contributed to the fall of the Gaddafi regime are now fighting over who will take control of the country the "next day".