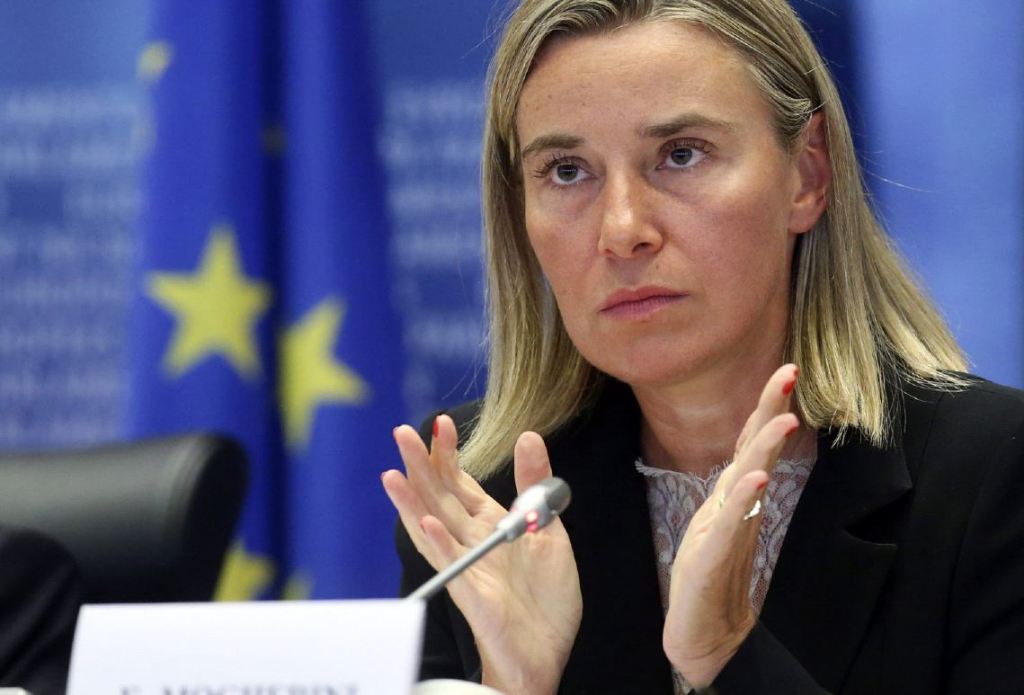 The High Representative of the European Union for Foreign Policy and Security, Federica Mogherini, has declared that Kosovo is part of the EU strategy for Western Balkans and that everything which has been planned for the others, is possible for Kosovo too.
Mogherini declared that the European perspective requires the delivery of several criteria, including dialogue with Belgrade.
"The strategy says that all the partners have a European perspective. This is a clear message. I would like to send this message to youngsters in particular, because I know what this perspective means for them. However, Kosovo needs to work on a few things before having this European perspective", Mogherini said.
The EU head of diplomacy also talked about the conditions that Kosovo needs to deliver in order to advance in its EU integration path, where she has mentioned the continuation of dialogue with Belgrade.
"I am seeing a great interest expressed by political leaders on this issue. Kosovo needs to implement the Stabilization and Association Agreement and other issues too such as the one regarding the Specialist Court.  The reforms in the Kosovo are not only being demanded by the EU, but by the country's citizens too", she said.
"Our doors are open and we would like to have you here. Let us work together in achieving this objective", Mogherini said. /balkaneu.com/