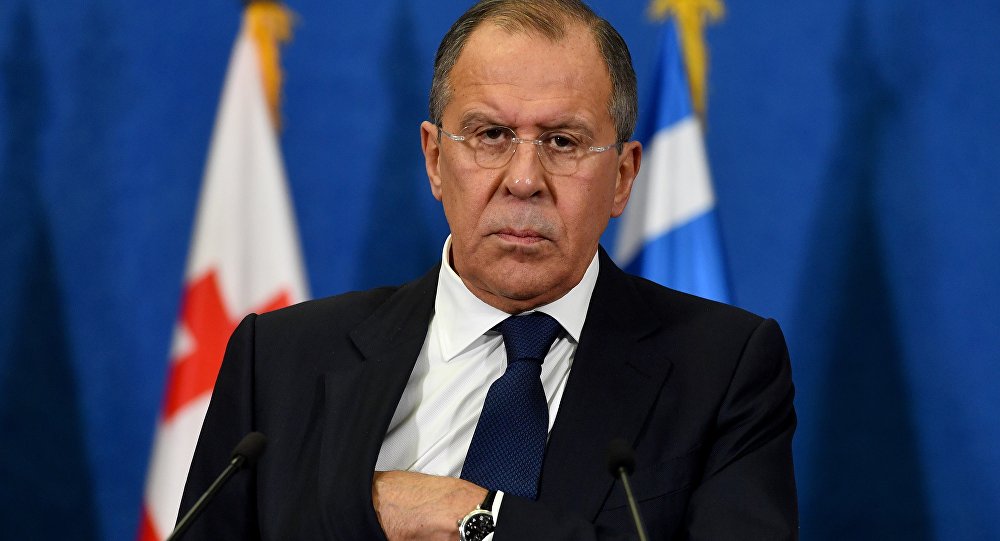 Sergey Lavrov, Russian minister of Foreign affairs has said that Moscow is not opposed to a "rapprochement" between Serbia and other countries in the Western Balkans, on one side, and the European Union, on the other; however, Lavrov added that EU's approach, which, in his words, offers these countries to choose between Union and Russia "represents a very false policy".
"President Vucic (Aleksandar) has never been saying that Serbia's priority to join the EU would be at the expense of Russia. On the contrary, he has always been stressing that the foreign political approach (of Serbia) to Russia, the approach which means cooperation with Russia, would remain very important for Serbia; I am convinced that such policy corresponds to the interests of Serbian people", Lavrov said.
In the interview with Beta news agency, ahead of his visit to Serbia, Lavrov also said that the West "had violated a gentlemen's agreement on NATO's non-expansion towards the borders of Russia"; "and now it (West) wants to involve the Balkans in that game", the Russian diplomat went on.
Lavrov will officially visit Serbia on February 21 and 22.
With regards to Kosovo, he reiterated that Russia "will accept any solution agreed between Belgrade and Pristina"; without such an agreement, it is "senseless" to talk about Kosovo's intention to become a United Nations member, Lavrov underlined.
Moscow is interested in preserving its "historical, spiritual and cultural ties with its friends in the Balkans"; Russia will also "not give up on resolving the issue of diplomatic immunity for its stuff in the Humanitarian Center in Nis", Lavrov said.
The West insists that Serbia should not give diplomatic immunity to the Russian members of the Serbian-Russian Humanitarian Centre in Nis. The issue remains unresolved since 2014.
Russia sees its presence in the Balkans as "exclusively constructive". "Throughout history, Russia has never been bringing confrontation to the Balkans; it always strived to neutralise it", Lavrov claimed…/IBNA