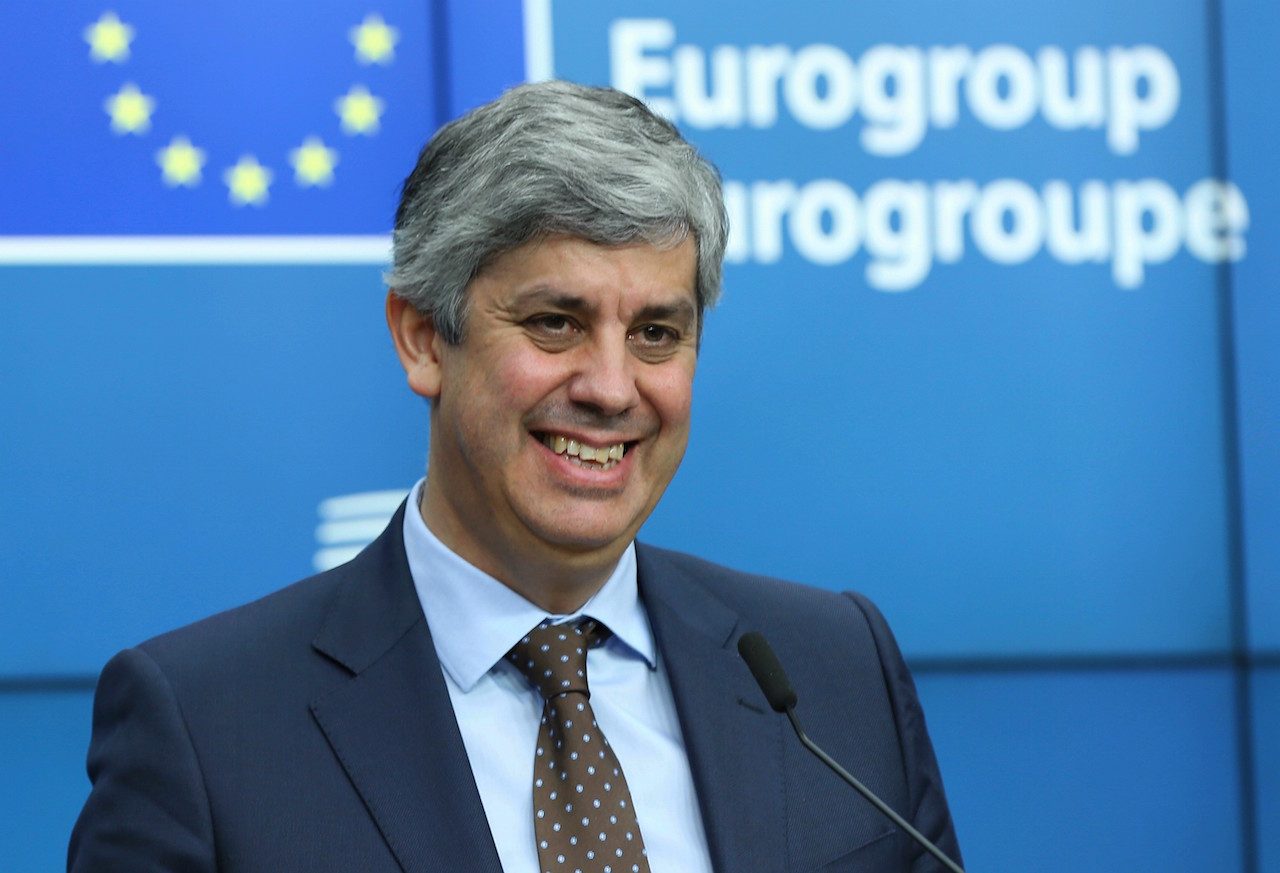 Senior eurozone officials have expressed concerns over a package of relief measures introduced by the the Greek government earlier this week. The Tsipras administration is being warned that the measures adopted could lead to fiscal targets not being met, including a 3.5% primary surplus target for 2019.
Such concerns are thought to have been expressed on the sidelines of a Eurogroup meeting on Thursday, which did not officially include Greece on the agenda. However, Alternate Finance Minister Giorgos Houliarakis – who was filling in for the absent Finance Minister Euclid Tsakalotos – was advised to meet the post-bailout commitments Athens has signed up to.
Houliarakis briefly presented the government's relief package to Eurogroup members. European Stability Mechanism (ESM) chief Klaus Regling argued that the measures introduced are not "growth friendly", stressing that talks will be held with Greek authorities, in order to assess the fiscal impact of the latest initiatives.
"We are concerned about the widening of the Greek spreads," he said, referring to the gap between the yields of the Greek and German benchmark bonds. Stressing the markets' negative reaction to the measures Prime Minister Alexis Tsipras announced last week, he noted the 50-basis point increase in that spread.
Regling added that although no final valuation of the measures has been made, the original ESM analysis shows that the target for a primary budget surplus of 3.5% of gross domestic product "will not be achieved by a considerable margin, and even more in the next year."
Eurozone officials chiefly focused on the measures set to apply in 2019, namely a number of tax breaks and a pension bonus. Initially, it is thought that such handouts may be incompatible with agreed fiscal targets, even though Prime Minister Alexis Tsipras has made clear he intends to respect post-bailout commitments.
On his part, European Financial Affairs Commissioner Pierre Moscovici also pointed out that some of the measures introduced may have a "fiscal impact", adding, however, that Greece is no longer under the restrictions of a bailout program and the country's government can shape its own fiscal policies as long as agreed targets are met.
Moreover, Eurogroup chairman Mario Centeno stressed the need for Athens to stay on the reform track, so that investor's confidence in the economy is restored.
Analysts point out that sterner warnings may come Greece's way after the 26 May European elections are over. The 13 June Eurogroup meeting is considered crucial as it is expected to take stock of the results of the third post-bailout review of Greece's economy. Eurozone member-states, such as the Netherlands, have already made clear that missing the 3.5% primary surplus target would be unacceptable./ibna