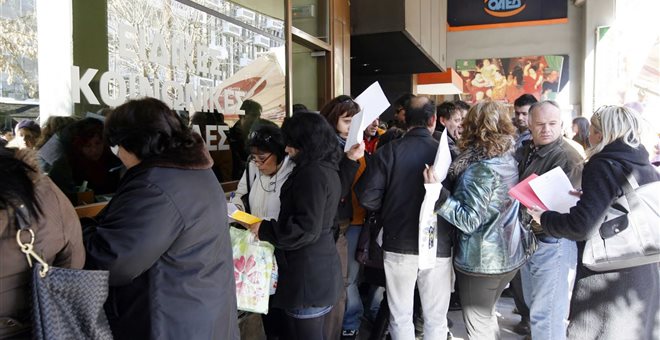 Athens, August 12, 2016/Independent Balkan News Agency
By Spiros Sideris
More than one in four young persons aged 20-24 in Greece (26.1%) has no work, nor is in education or training, according to the data of 2015 released by the Eurostat.
This rate ranks Greece in the second highest position in the EU after Italy (31.1%), while in third place are Croatia and Romania (24.1%), followed by Bulgaria (24%), Spain and Cyprus (22.2%).
In contrast, the lowest rates of youth aged 20-24 years, without employment, education and training, were recorded in the Netherlands (7.2%), Luxembourg (8.8%) and in Denmark, Sweden and Germany (9.3 %).
In the same situation, that is without education, work or training, are approximately 5 million young people aged 20-24 (17.3%) in the EU.
Moreover, according to data from Eurostat, although the NEET indicator for young people aged 20-24 remained stable, on average in the EU, in the decade from 2006 to 2015, the highest increase was recorded in Italy (9.5%), in Greece (9.3%), Spain (9%), Cyprus (8.5%) and Ireland (7.8%).
The highest reduction of NEET indicator was recorded in Germany (5.9%).
In particular, in 2015 young persons aged 20-24 in Greece at a rate of 49.7% were in a training program (versus 33% in the EU), 4.8% were in education program while employment (against 17% in the EU), while 19.5% had a job (versus 32.6% in the EU).
Young people aged 15-29 account for 17% of the EU population (about 90 million).