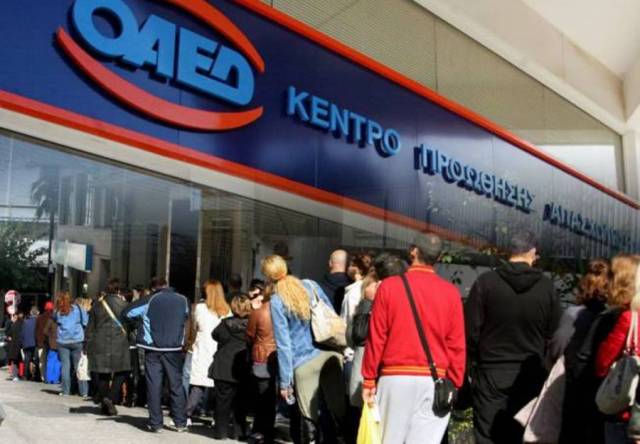 Athens, June 4, 2015/ Independent Balkan News Agency
By Spiros Sideris
Slight drop to 25.4% recorded the unemployment in Greece for February 2015 compared with January, according to data from Eurostat that were released on Wednesday.
Furthermore, in April 2015 the unemployment rate in the eurozone stood at 11.1% (against 11.2% last month) and in the EU-28 at 9.7% (compared to 9.8% last month).
There are no data on unemployment in Greece for March and April.
Overall in April 2015 there are 23.5 million recorded unemployed in the EU and 17.8 million unemployed in the eurozone.
The highest in the EU unemployment levels are recorded in Greece (25.4% in February) and Spain (22.7%). The lowest unemployment rates were recorded in Germany (4.7%) and Austria (5.7%).
Especially in Greece, the number of unemployed in February 2015 decreased to 1.206 million. The unemployment rate for men stood at 22.4% and women 29.1%.
The youth unemployment rate (under-25s) reached 50.1%, against 49.9% in January.
The highest youth unemployment rates in the EU are recorded in Greece (50.1%), Spain (49.6%), followed by Croatia (45.5%) and Italy (40.9%). The lowest rates were recorded in Germany (7.2%), Austria and Denmark (10.1%).
In April, youth unemployment in the eurozone fell to 20.7% (against 22.5% in April 2014) in the EU as well.