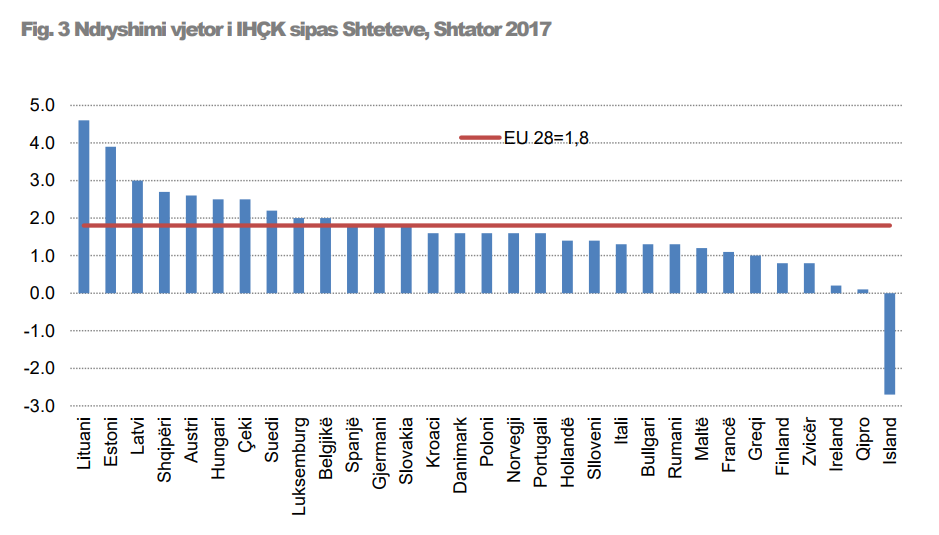 Besides exceeding the average rate of EU member countries, price increases in Albania rank the country fourth in the list as far as this indicator is concerned.
Such fact is confirmed by the latest report, which reveals concrete information regarding price increases during the month of September.
According to the report, if the average price increase in Europe was 1.8%, in Albania it was higher, namely, 2.7%.
This way, Albania is only overcome by the Baltic countries, such as Lithuania, where prices have increased by 4%; Estonia by 3.9% and Latvia with 3%.
According to Eurostat, the biggest price increase was registered in the "Food and non-alcoholic beverage" group with 6.7%, "Rent, water, fuel and power supply" with 2%, "Education" group with 1.5% and "Alcoholic beverages and tobacco" with 1%. /balkaneu.com/